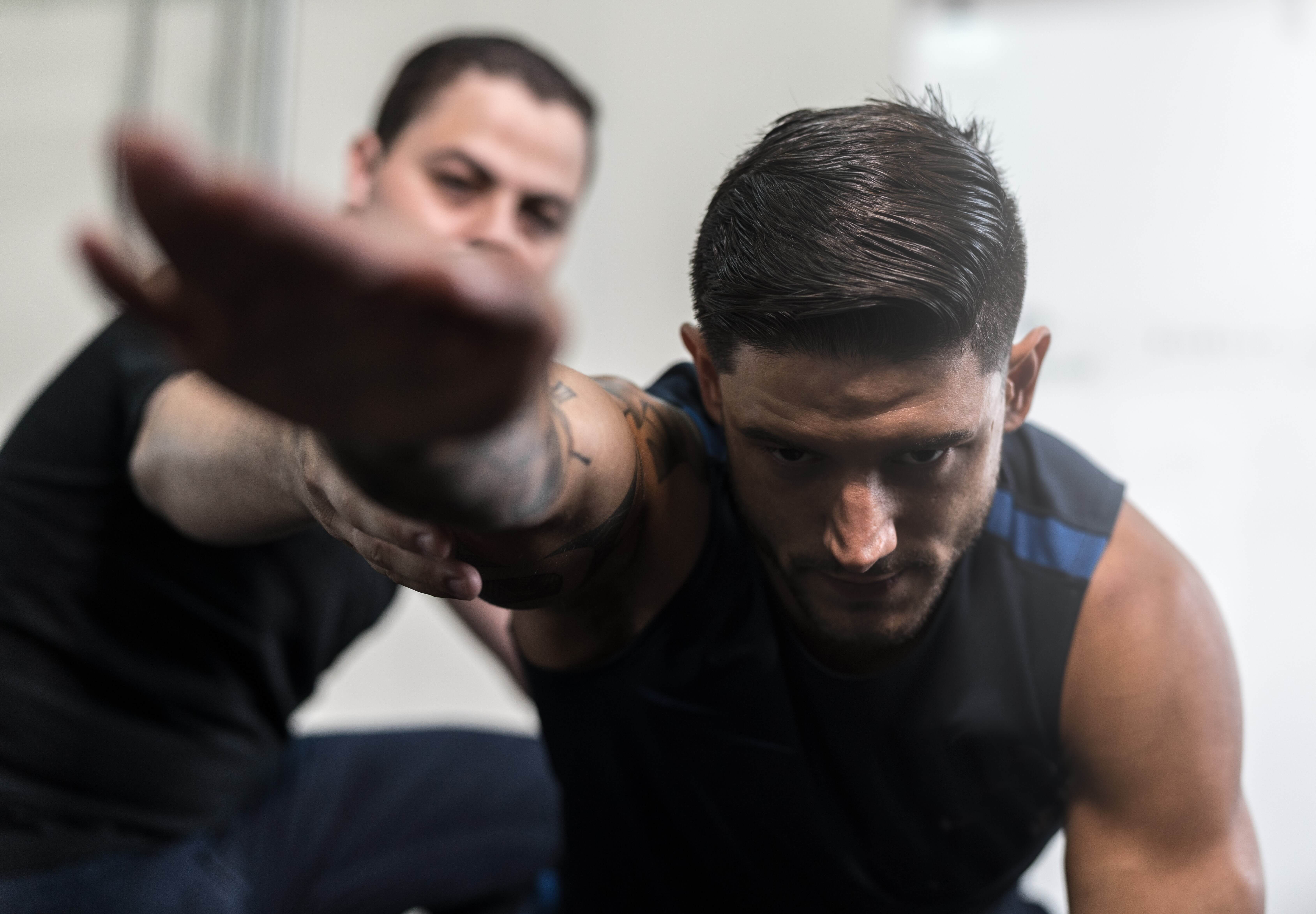 What is athletic training? Where do athletic trainers work? Do I need a master's in athletic training to boost my career?
These are just a few of the many questions our Team at Neumann University often receives from prospective Athletic Training students. For that reason, we wanted to outline several of the most frequently asked questions about our Athletic Training graduate program — with accompanying answers.
1. What is Athletic training?
Certified athletic trainers are highly qualified, multi-skilled health care professionals that work in collaboration with physicians. The practice of athletic training encompasses preventing, examining, diagnosing, treating, and rehabilitating emergent, acute or chronic injuries and medical conditions in the physically active population.
Athletic trainers work with a range of patients and can assume a variety of positions in traditional and emerging clinical settings. Employment settings include high schools, colleges, universities, professional sports teams, hospitals, rehabilitation clinics, physicians' offices, corporate and industrial institutions, the military, and the performing arts. Regardless of their practice setting, athletic trainers practice athletic training according to their education and state practice act.
2. Where do Athletic Trainers work?
Certified athletic trainers work everywhere from hospital emergency departments and sports medicine clinics to secondary schools, industrial settings, and more like the professional settings below!
Secondary Schools
Colleges and Universities Professional Sports
Sports Medicine Clinics Hospitals
Physician Offices
The Military
Industrial and Commercial Settings
Fitness and Recreational Sports Centers
3. What are the requirements for entrance into the program?
Applications for the MS in Athletic Training Program must have a minimum cumulative GPA of 3.0 and must achieve a grade of "C" or higher in all prerequisite courses. It should be noted that selection into the program is competitive, and satisfaction of the minimum entrance requirements does not guarantee acceptance.
There are specific prerequisites that are required for admission into the program. If you have any questions, please contact the program director.
4. What does the hybrid course format consist of?
The courses in the Athletic Training Program are taught with both an online and classroom component. This means that some of the course content will be covered via online instruction, with on-campus meetings typically occurring once a week.
The program is completed in 5 semesters (beginning with a summer session in the first year) over two years. For a review of the suggested two-year curriculum, see the course catalog.
5. Is NU's Athletic Training program accredited?
This program is aligned with the competencies and proficiencies established by the respected National Athletic Trainers' Association (NATA.org) and Commission on Accreditation of Athletic Training Education (CAATE.net). The didactic portion of the program is taught by experienced faculty in hybrid format, utilizing online and face to face instruction in our new state of the art Health Science Center.
6. What does the clinical experience consist of?
To complete the Athletic Training Program at Neumann University, students must complete four semesters of clinical education with a minimum of 1,000 contact hours. There are various settings for clinical placement that includes secondary schools, colleges universities, professional sports, and clinics. It should be noted that students are responsible for any costs associated with the clinical sites and may include, but not limited to, gas, tolls, parking, and/or public transportation.
7. Is there housing available for graduate students?
Specific questions regarding housing can be answered by the Resident Life staff. Contact information along with other FAQs related to housing and residence life at Neumann is available on our website.
8. Can I transfer into the program from another school?
For information regarding transferring into the program, please contact the program director. The courses taken will have to be reviewed to determine eligibility for transfer to the program.
9. Is there financial aid available for athletic training students at neumann?
You'll be surprised to discover just how affordable Neumann University is, especially when you take into account our respected academic programs, career-focused majors, expert faculty, superb location, and small class size. For information regarding assistance with tuition, please visit our Financial Assistance page!
Boost your athletic training career today!
At Neumann University, we understand that interpersonal skills, networking, and strong communication abilities are of particular value in this people-centered field. As such, we do everything we can to ensure that you have access to resources that will help you to succeed. For instance, Neumann's Career and Personal Development Office includes our Career Portal, Networking Resources, and Interview Prep, each of which is a valuable resource for your future career.
Come join us to see if Neumann University can help you further your professional goals!
Check out our digital guide — A Comprehensive Guide to Pursuing an MS in Athletic Training!