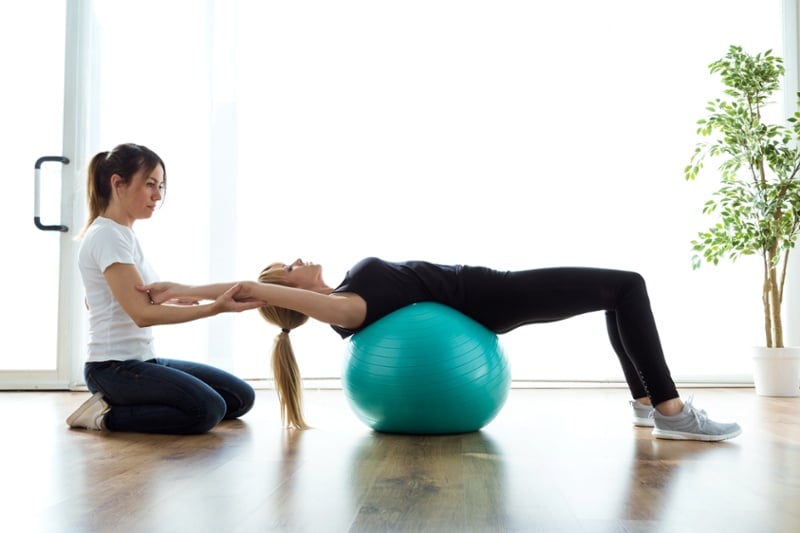 Recognizing the ever-changing environment of health care in the world today, professionals interested in athletics and wellness are choosing to pursue athletic training jobs.
We're here to discuss why the future of athletic training is one without boundaries and how Neumann University is in the position to educate students to succeed in this evolving profession. Let's take a look at some of the employment trends and career opportunities that athletic trainers might expect in their future.
What is athletic training?
So, what is athletic training? Where do athletic trainers work? Do I need a master's in athletic training to boost my career? These are the kinds of questions that many aspiring athletic training professionals are considering.
According to the professionals at Neumann University, "certified athletic trainers are highly qualified, multi-skilled health care professionals that work in collaboration with physicians. The practice of athletic training encompasses preventing, examining, diagnosing, treating, and rehabilitating emergent, acute or chronic injuries and medical conditions in the physically active population."
Watch the short video below for more information on NU's MS in Athletic Training and to learn about getting an advanced degree in this field.
Where do athletic trainers work?
The field of athletic training is booming due to the fact that athletic trainers can work in a variety of career settings. Certified athletic trainers work everywhere from hospital emergency departments and sports medicine clinics to secondary schools, industrial settings, the U.S. military, professional sports teams, and in public safety settings (such as with firefighters and police officers).
At Neumann University, the Athletic Training graduate program is aligned with the competencies and proficiencies established by the National Athletic Trainers' Association (NATA.org) and the Commission on Accreditation of Athletic Training Education (CAATE.net). Students in this program have participated in clinical experiences based in settings such as clinics, professionals sports, high schools, and colleges/universities.

What is the career outlook for athletic trainers?
Due largely to an aging population as well as to a growing awareness of the seriousness of sports-related injuries, athletic training is a field that is expanding rapidly. The athletic training industry is expected to grow an astounding 16 percent by 2029, which is much higher than the national average.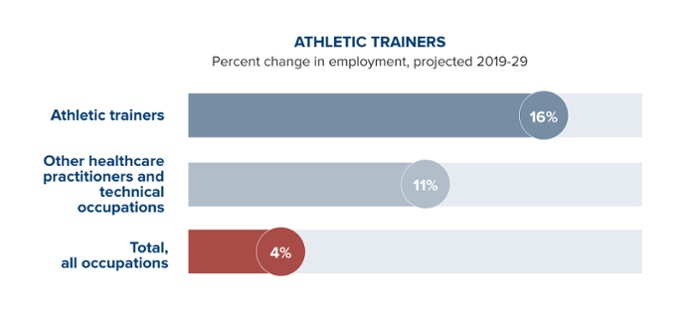 The salary that you can expect to earn as a certified athletic trainer may vary by state. If you're a local, you may be surprised to learn that Pennsylvania employs more athletic trainers than almost any other state in the United States! In Pennsylvania, skilled professionals can earn upwards of $50,000 annually.
Ready to get a master's in athletic training?
Choosing to enroll in a graduate program is one that should not be taken lightly. It's an investment, plain and simple. But if you're interested in jumpstarting your career in this fast-moving field, our Team at Neumann University would love to help you explore the exciting field of athletic training! Through classroom instruction and clinical training, students at Neumann will gain the expertise necessary to thrive in this evolving field.
We encourage you to request more information today!
Check out Neumann University's Master's in Athletic Training Guide!