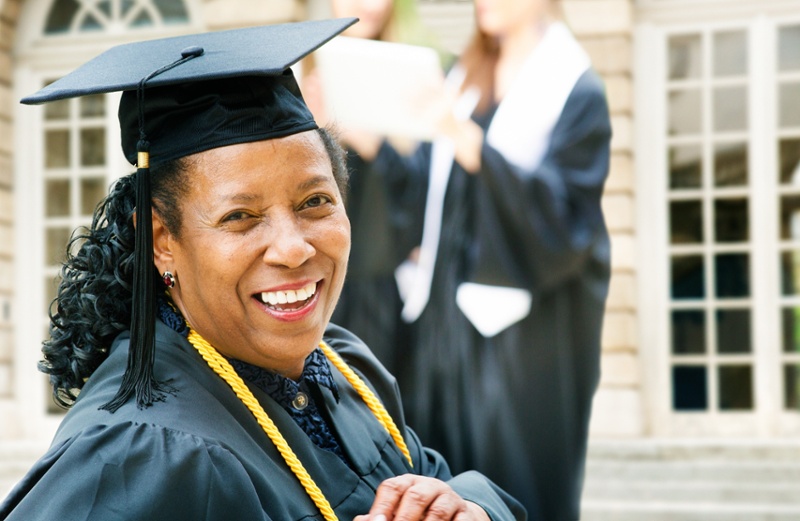 At Neumann University, we know that you are making big sacrifices to return to school and finish your degree. Our degree completion programs honor your sacrifices through its flexible online learning model, dedicated and experienced faculty, supportive admission staff, affordable tuition and financial assistance, and quality four-year degree delivered in an accelerated format.
Let's dig a little deeper and explore each of Neumann's three degree completion options!
BA/BS LIBERAL STUDIES
At NU, our Bachelor of Arts/Bachelor of Science in Liberal Studies Degree Completion program is designed to develop graduates' written and oral communication skills, problem solving skills, as well as creative and critical thinking abilities. The program is designed for working professionals with busy lives, so it is personalized to fit your needs and your schedule.
This affordable degree is available fully online, in accelerated 6 credit courses. Upon acceptance to the program, students can begin at the start of any semester. Up to 90 credits may be transferred in, to count toward your degree fulfillment requirement. Make sure to ask your admission counselor about credit for life experience.
BS ORGANIZATIONAL STUDIES
Neumann's Organizational Studies is a Bachelors of Science accelerated degree program that is offered fully online and aims to further develop a student's organizational problem solving abilities. In addition to honing students' oral and written communication skills, the degree program also strengthens presentation skills, and equips students to describe organizational dynamics through multiple perspectives.
As a student in the B.S. Organizational Studies program, the program is customizable to meet your needs and your schedule. Courses are delivered in an accelerated 7 ½ week seminar format. Students can begin their degree at the start of any semester. Students need to have completed a minimum 30 credits of college course work at a regionally accredited, degree granting institution, including English Composition I and II, and can transfer in up to 90 college credits.
BS PUBLIC SAFETY ADMINISTRATION
Neumann's Bachelor of Science in Public Safety Administration is an accelerated, online undergraduate degree completion program for adults currently working in the fire/police/EMS fields. The B.S. in Public Safety Administration provides a foundational knowledge of this unique administrative environment with specific emphasis on the skills needed to meet the challenges in public safety structures. It is structured to help you advance in your career and focused on real-world issues.
This degree program is perfect for professionals in the field, even those currently employed in shift work. It is entirely online, and there are no set login times — making it accessible and convenient. This accelerated program, taught by working professionals in the field, can be completed in 20 months. A minimum of 60 credits in transfer (college credit or documented prior learning), and completion of a state or municipal police academy, firefighter academy, or EMS program (EMT, Paramedic, etc.) is required for application, with up to 90 transfer credits available.
Join us at Neumann to complete your 4-year degree!
The Faculty at Neumann University who teach the courses in our degree completion programs are experts with real-world training and field experience, many of whom are still working in their specific industries. Professors nurture students and help them to grow and thrive by cultivating an environment of questioning, creativity, critical thinking, and problem solving — all of which develop the talents needed for a successful career.
We invite you to request more information today!
Explore our digital resource page — Degree Completion Programs in 2019: Here's What You Need to Know!