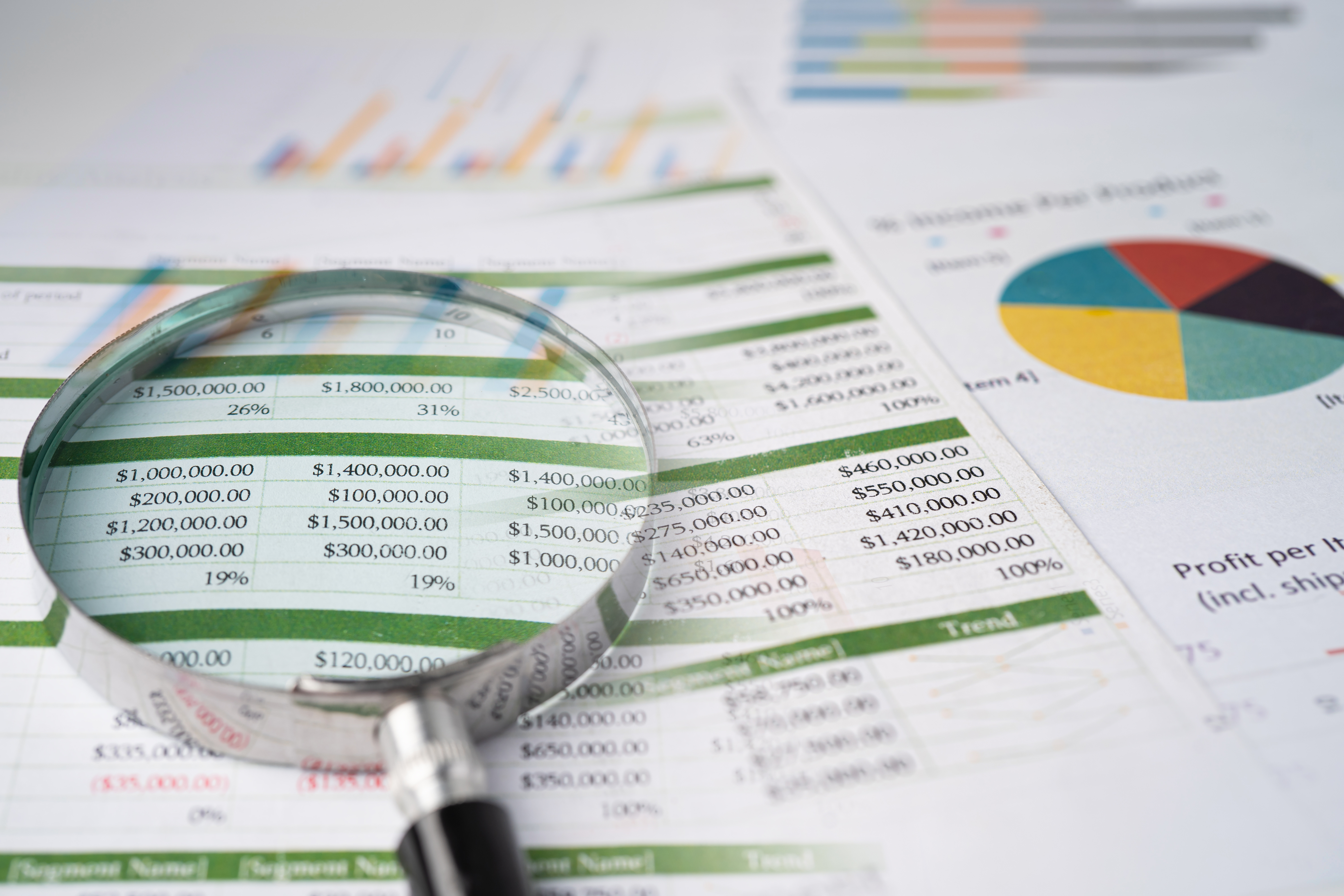 With the rise of technology and complex computing systems, the world has seen a similar increase in cyber and financial crime. From this, the field of forensic accounting has become a critical and necessary specialization.
But what is forensic accounting? Accounting in general is often stereotyped as a mundane and dry field, but forensic accounting is far from it. This emerging field is perfect for accountants looking for a creative, lucrative, and mission-driven career.
Read on to discover if forensic accounting is a good career for you and how to level-up your accounting career.
What is Forensic Accounting?
Simply put, forensic accounting is the use of general accounting principles and skills to uncover financial crimes. To find evidence of a crime, forensic accountants will use accounting, auditing, and investigative skills.
Forensic accountants are equipped with the ability to track, decipher, and analyze large amounts of financial data to draw conclusions. They work for businesses, governments, or organizations that are susceptible to financial crimes.
Due to the complexity of their field, forensic accountants are especially good at communicating their findings to organizations or courts. They present their findings in cases of embezzlement or fraud.
Beyond investigating crimes, forensic accountants also use their skills to detect and avoid cases of fraud in society. They can analyze network architectures and protocols to create secure infrastructures that withstand or recover from sophisticated cyber-attacks.
If this sounds like the type of job you're looking for, forensic accounting is a good career for you.
Download NU's Resource: What is Forensic Accounting?
Is Forensic Accounting a Good Career?
Often accountants choose their career because they can work in a variety of industries, they like to help people, and they want to join a respected field. On top of that, a career as an accountant is always in demand. Accountants who want to use creative investigative skills would be happy as forensic accountants
According to the Bureau of Labor Statistics, the median annual wage for accountants and auditors was $73,000 for accountants and auditors at the national level. BLS also predicts that employment for accountants in the United States will increase 7 percent by 2030.
Forensic accounting is a great career for people wanting to go into criminal justice and who want to expand on their investigative skills. More than traditional accounting, forensic accountants join the justice system by investigating white collar crimes.
What is the career outlook for forensic accountants?
Recent reports from the Bureau of Labor Statistics have shown an increase in the number of vacancies for accounting jobs. The field is currently experiencing an accountant shortage. At the same time, a complex financial system and growing globalization is expected to contribute to a growing need for accountants.
If you're looking to get into accounting, especially the lucrative sector of forensic accounting, the time is now. The quick advancement of technology like AI and cloud computing will likely have an impact on the role of accountants. While some of your role could become automated, the need for more complex and thorough analyzing and investigative skills will become important.
In an increasingly digital world, forensic accountants have asserted themselves as vital to an organization's success. In fact, Accounting and Business Journal reported that the Covid-19 pandemic put stress on physical processes and digital white collar crime increased.
The future will continue to see a vital need for specialized accounting. Forensic accounting is a good career choice for you if you are looking to join an in-demand and highly sought after field.
Where do you begin to get a job in forensic accounting?
At Neumann University, we saw the growing need for forensic accountants early on. We created two paths for you to jump into the forensic accounting field:
Graduate Certificate in Accounting With Emphasis in Fraud and Forensics
12 Credit Hours
Can be completed in one year
Fully online instruction
Prepares students for a full understanding of forensic accounting principles
Credits can be applied to the master's of science in accounting degree
Master of Science in Accounting with an Emphasis on Forensic and Fraud Detection
30 credit hours
Can be completed in 18 months
Fully online instruction
Teaches investigative skills to expose white collar crime
Credits earned count towards the 150 hours needed to sit for the CPA exam
Prepares students for advanced positions in accounting
Take the first step towards a thrilling career in forensic accounting: request more information from our forensic accounting faculty or get started on your application today. If forensic accounting sounds like a good career for you, we're here to help.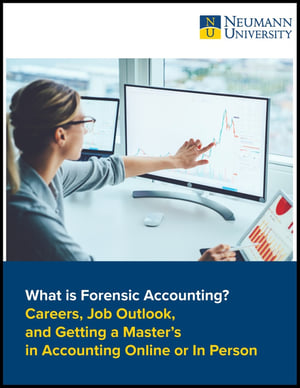 Thinking about pursuing a master's degree in forensic accounting?