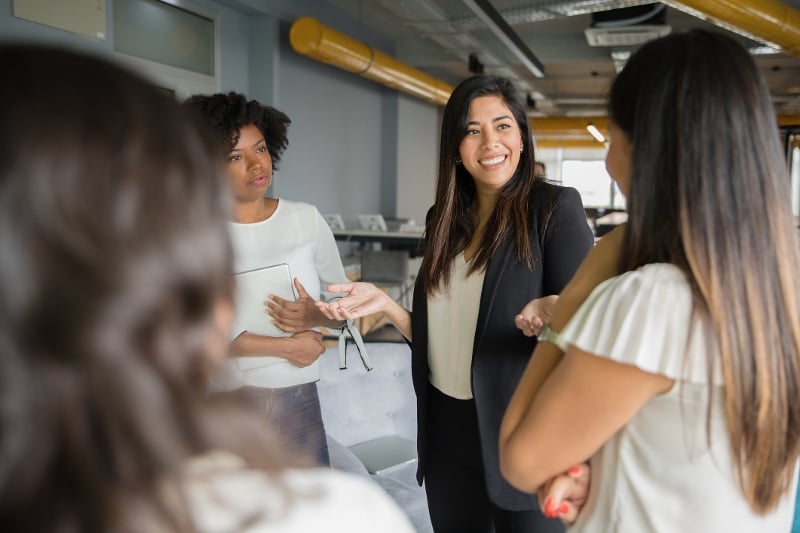 Are you looking for an education that will enable you to make a tangible difference in your local community?
At Neumann University, we understand that a potential salary increase is far from the only reason that many students choose to pursue an advanced degree. While money can be a motivating factor, many prospective graduate students are equally passionate about making a meaningful societal impact.
Let's dive a little deeper and explore several degree programs available at Neumann University that are perfect for those hoping to make a difference in the lives of others.
1. Master of Science in Education: social and emotional learning program
Emotional health, social awareness, psychological safety: There are so many factors that directly impact a student's ability to learn and acquire knowledge. With Neumann University's Master of Science in Education with an Emphasis on Social Emotional Learning, graduate students develop the skills needed to understand students' emotions, set positive goals, show empathy, and ultimately, transform the lives of students — in an academic setting and beyond.
The intention of this social emotional learning program is to make explicit how social emotional learning integrated into academics improves attendance, graduation rates and prospects for employment, increases capacity for learning, mastery of subject material, commitment to school, time devoted to school work, and standardized test scores while reducing suspensions and grade retention. The program is perfect for working adults and is exciting, challenging, rewarding, practical, meaningful, and immediately transferable to the classroom.
2.
Public Safety Administration
Neumann University's Bachelor of Science in Public Safety Administration is an accelerated, online undergraduate degree completion program and is unique in that it's designed for adults currently working in the fire service, law enforcement, and emergency medical services fields. In other words, many public safety administration programs (including Neumann University's own degree completion program) have an expectation upon admission that professionals have prior training or even education directly related to these fields.
Professionals who pursue a public safety administration degree are then prepared to pursue competitive, leadership roles in public safety, such as public safety managers, health services managers, or emergency management directors.
3.
Master of Science in Pastoral Clinical Mental Health Counseling
As demand for clinical mental health counselors has been rising, you can learn how to provide much-needed professional insight that will impact people's lives in a positive way by earning a graduate degree.
Working in the field of mental health counseling is arguably one of the most challenging and rewarding careers you can find. The curriculum we offer at Neumann includes valuable courses on topics such as addiction, trauma, and career counseling so that you'll gain a wide range of knowledge and a variety of skills to better help people in need.
Our Pastoral Clinical Mental Health Counseling is nationally ranked and is designed to prepare you to pass professional exams such as the NCE.
4. Master of Science in Nursing
If you want a mission-drive career that focuses on providing people with quality health care, you may want to apply for Neumann's M.S. in Nursing program with a specialty in adult gerontology. Courses start in the late afternoon and are only part time, so they're easy to fit into your busy schedule.
It's evident that our program is designed for success: Last year, 100 percent of the students in the program passed the national AGNP certification exam!
The career outlook for those in the nursing field is bright. In the coming years, there will be increased demand for nurse practitioners who have the ability help the aging population with their health issues.
The median annual salary for an adult gerontology nurse practitioner is almost $87,000.
5. Doctor of Physical Therapy
Physical therapists make a median annual wage of $86,850, and demand for them is increasing: This field is projected to grow nearly 30 percent in the coming years. If you've been thinking about pursuing a career in physical therapy, now is the time!
A Doctor of Physical Therapy degree might sound intimidating at first, but in our program at Neumann, we've done everything we can to set you up for success. Our comprehensive curriculum will cover everything from neuromuscular physical therapy to biomechanics and kinesiology.
Note: The DPT program at NU adopts a 3-year, weekend-taught, on-campus instructional format.
6.
Doctorate of Education in Educational Leadership
Do you want to learn how you can impact the students in your community by improving their educational experience on a macro level? A doctorate in Educational Leadership is the perfect fit if you're ready to expand your career beyond the classroom by taking on more of a school principal or superintendent role.
Our curriculum will give you the resources you need to become a leader in the education field. You'll learn how to develop innovative curricula and implement school-wide plans that will transform the lives of the students around you. With this prestigious degree, you'll be well-equipped for working as a school principal, a job that commands a median annual salary of nearly six figures.
Note: NU's Educational Leadership program has a Pre K-12 Administrative Certification option available as well.
7.
Clinical Laboratory Science
Clinical laboratory scientists are in high demand because professionals in this field are needed in order to prevent, diagnose and treat disease.
The Post-Baccalaureate Certificate in Clinical Laboratory Science offered at Neumann University prepares students for careers in medical, clinical, and pharmaceutical laboratories, as well as opportunities for graduate study in research, forensics, and medicine. Graduates understand medical conditions and how to apply their knowledge to the performance of a full range of clinical laboratory tests with accuracy and precision.
Graduates are also eligible for the national certification examination given by the American Society of Clinical Pathologists Board of Certification.
8. Master of science in Education (with Teaching Certificate)
If you're passionate about teaching and want to gain the skills and knowledge necessary to help your students reach their full potential, consider pursuing a graduate degree in education.
Our curriculum includes opportunities to take courses such as child development, differentiated instruction, and classroom management. Upon completion of our M.S. in Education with Teaching Certificate, you'll be qualified to teach in both early elementary and special education settings.
No matter which of the two you choose to teach in, master's degrees generally provide early elementary and special education teachers with substantial wage growth.
At Neumann University, we will prepare you to make real social impact in your community.
At Neumann University, we want to do everything we can to help you build a fulfilling career. Take a look at the full list of graduate programs we offer, or you can request more info and/or apply online today!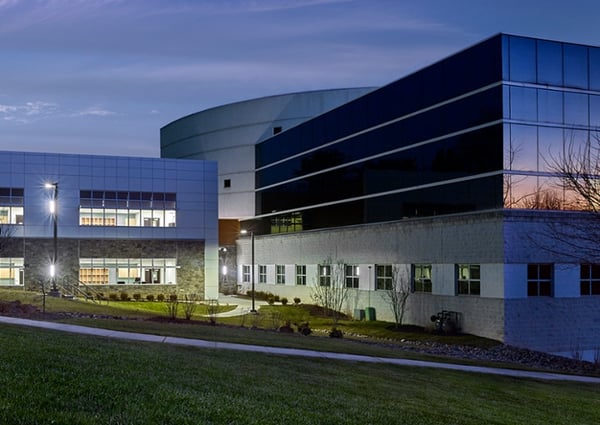 Click below to RSVP for our upcoming Adult and Graduate Information Session on Saturday, March 14!