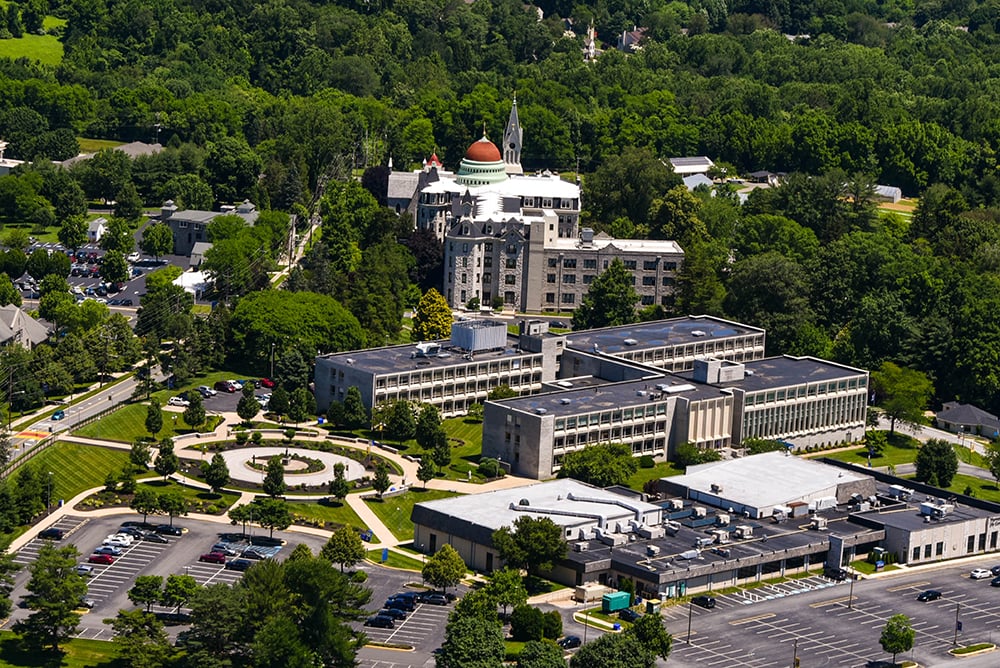 Going back to school to finish your undergraduate degree or begin a graduate degree is a big decision. You have family obligations, you're balancing work and school, and the cost is significant to your bottom line. But it's also one of the single greatest ways to launch yourself into your next phase of life.
You might be wondering what the next step is. Many graduate and degree completion programs will host open house events. An open house is like experiencing all the website and informational emails a school has to offer live and in-person, catered specifically for you. Neumann University is hosting a Graduate and Degree Completion Program Open House on June 7.
University open house events are designed to answer your most pressing questions and give you a sense of direction as you make your decision. This is your chance to be selfish — registering for an open house event is entirely about you and your student journey. Read on to discover four you-centered reasons to attend a grad school open house.
You're invited to our upcoming Graduate and Degree Completion Open House on Wednesday, June 7. RSVP today!

Network with faculty at a Neumann open house to pick their brain.
You may have a sense of what program you would like to pursue; your industry might require an advanced degree or maybe you have a dream career in mind. At NU's open house, we have faculty ready and available to answer your questions and help you determine whether or not you'd like to jump all in.
Alternatively, if you're not yet sure of the exact program you'd like to pursue, faculty can provide guidance and answers to help make your decision.
This is a significant financial investment in yourself. Use the university open house to ask how to fund grad school.
Investing in the future of your education is one of the greatest investments you'll make in yourself. An open house gives you the opportunity to be discerning about cost. Take the time to speak with Financial Aid Counselors and ask questions specific to you.
Many students have pressing questions about financial aid. Get answers from our skilled financial aid team. They can help you answer:
What are the financial aid and scholarship options?
Do students usually work while attending classes?
What sorts of graduate assistantships do you offer?
What kinds of loans are available?
What kind of military and veteran benefits exist?


The job market is competitive. Get a leg up on the competition by attending an on-campus event.
Today's job market is crowded and competitive. Headlines mention layoffs and industry shifts daily. Pursuing your Master's degree or completing an undergraduate degree will give you security. It also signals to employers that you have the knowledge and energy to remain innovative.
The time is now to be selfish with your career and goals. Attending an open house event equips you with direction and assurance that you're headed in the right direction.
Additionally, you can lean into the expertise of faculty and program directors for some free career advice. Attending our open house events gives you the confidence to answer:
What are your job placement statistics like?
What is the alumni network like?
How will the university help me succeed after I graduate?


We roll out the red carpet for you at NU's Summer Open House.
We know it.
You know.
We know you know it.
We want you to attend Neumann University.
That's why we've planned a comprehensive and welcoming event for you to explore our graduate and degree completion programs.
That being said, we're showing you the true NU. While we wish we could say we're rolling out an actual red carpet (how fun would that be?), we're really going to introduce you to the faculty, advisors, spaces, and classmates you can expect to find day-to-day at Neumann.
Open House events aren't designed to show the best of the best — they're designed to show you what you should be prepared to find after enrollment all the way through graduation day. We think you'll find our day-to-day is outstanding.
Events like the Open House on June 7 at Neumann are created to tour you across campus to see the spaces you'll be learning in and find your future. While there won't be a red carpet, we know you'll feel as if there is a special seat for you at NU.
See For Yourself: The Value of an NU Degree
At Neumann University, we're committed to you. Our Open House on June 7 is designed with you in mind. Your busy schedule, your career, and your financial fit are all at the forefront of this event. We hope you'll join us on June 7 to learn more about the transformative experience at Neumann.
Ready to take the next step now? Request more information or start your online application today!