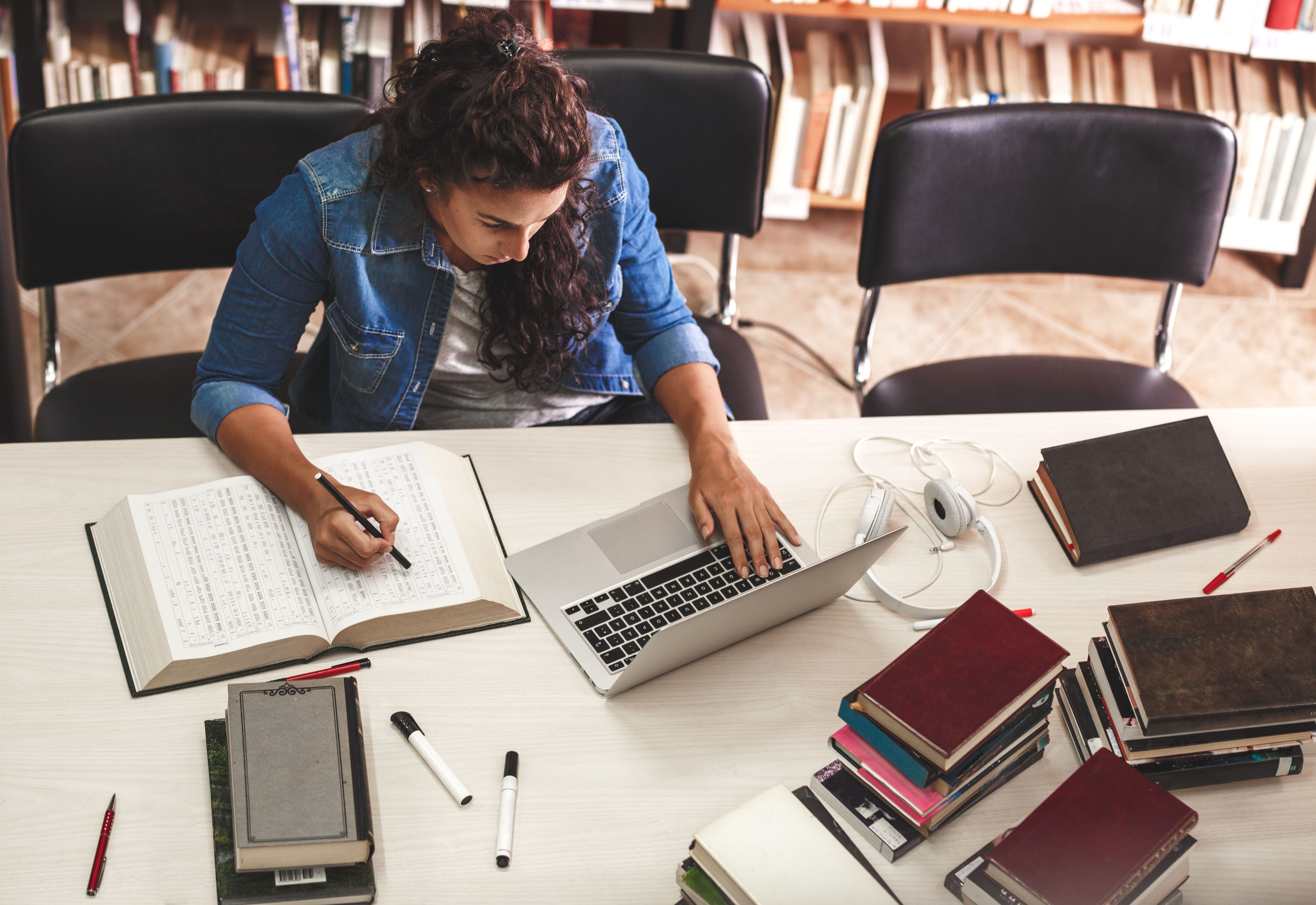 If you have a picture of what you want your career to look like and value efficiency, a fast track program, also known as a dual degree program, may be for you.
In a dual degree program, you can cultivate the skills needed to jumpstart your career at both an undergraduate and graduate level. There's no need to search for another master's program or wait to obtain a graduate degree after your bachelor's degree. You can work on both degrees at once and at the same school, equipping you with the knowledge and experience needed to thrive in your future career field.
Dual degree programs can cut years off your timeline which means you're saving money in the long run. If you know the field you want to pursue, finding the right dual degree program will launch your career.
Are you curious to find out more about what it looks like to obtain two degrees at the same time? Keep reading to discover the benefits of pursuing a dual bachelor's and master's degree program!
Understanding Dual Degree and Fast Track Programs
When it comes to a college education, everyone wants to make sure the degree they are pursuing is worth their time, money, and efforts. You can be sure of this when pursuing a dual degree program.
A dual bachelor's and master's degree program is designed for students to earn two degrees simultaneously. In a fast track program, you can obtain a bachelor's and a master's degree in less time than it would take to earn the degrees separately, all at the same school. Fast track programs pair bachelor's and master's degrees that will give students foundational and advanced skills in related fields of study.
Fast track programs are immensely valuable to anyone looking for a solid foundation to the rest of their future. The unique format of a dual degree program will save you time and money, and help you achieve your educational goals in an efficient, effective way.
What is the Value of a Fast Track Program?
A fast track program has multiple aspects that make it a choice worth considering to anyone looking to pursue higher education. Through entering a fast track program, you will:
Save time - The average bachelor's degree takes four years to complete, and the average master's takes two, not including any time it takes to search for the right graduate program. All 4+1 programs take less time to complete than completing the degrees separately would, and these programs save you the hassle that comes with looking for and applying to a different school for graduate studies.
Save money - Higher education is expensive; there's no way around it. However, fast track programs are less expensive than paying for two separate degree programs consecutively. Because you take graduate level courses alongside your undergraduate classes, you pay for fewer classes than you do when pursuing two degrees outside of a 4+1 track.
Enter the workforce an expert, earlier - Earning a graduate degree can be tricky to fit into a post-bachelor schedule. In a fast track program, you don't have to worry about fitting graduate studies into your busy life. A fast track program teaches you the graduate skills you need to be a leader in your career field while you are still a full-time college student.
A Look at Neumann University's Dual Degree Programs
Neumann University is dedicated to making the most of your college education.
That's why at NU, you can reap all the benefits of a fast track program. NU offers seven dual bachelor's and master's degree programs. Read below to find out more about them:
B.S. in Accounting/M.S. in Accounting: Pursue a post-grad career by earning a B.S. and an M.S. in one of the most profitable fields of study: accounting. The M.S. in Accounting also includes an emphasis on Forensics and Fraud Detection, providing graduates with specialized skills.
B.A. in Criminal Justice/M.S. in Accounting: Students in this program garner knowledge in a specific area in the realm of criminal justice. Through this five-year program, graduates will learn what it means to work in law enforcement, particularly in the investigations of white collar crime.
B.A. Criminal Justice/M.S. in Forensic Psychology: Want to work on the psychological side of criminal justice? Through this program, you will cultivate skills in psychological and intelligence analysis needed in the nation's criminal and civil justice systems.
B.S. in Cybersecurity/M.S. in Cybersecurity: Learn skills in one of today's fastest-growing job fields. This program teaches expertise across network security, operating systems, and programming that prepares graduates to work anywhere in the realm of cybersecurity.
B.S. in Pre-Health Sciences/M.S. in Athletic Training: Prepare for a career in prevention, diagnosis, and treatment of injuries and medical conditions of a physically active population. Stay involved in an athletically-minded career while being a highly respected healthcare professional.
B.A. in Psychology/M.S. in Forensic Psychology: Understanding human behavior is key to a successful justice system. Pursue a job in forensic psychology and work in the justice system with this five-year program.
B.S. in Sport Management/M.S. in Sport Business: This five-year dual degree program will prepare graduates to work in a variety of positions in the popular world of the sports industry.
Choose a Fast Track Program That's Right For You — Connect with NU
A great education is a solid foundation for a great career.
If you know you want to pursue multiple higher education degrees, a fast track program might be for you. Fast track programs help those passionate in a field excel in their knowledge of that field, readying them to be a leader in their future career.
At Neumann University, you can earn the experience of an undergraduate and a graduate degree in a way that's efficient for your time and your money. NU is here to help you flourish in your education and your future.
Do you think a fast track program at Neumann University is the next step for you? Click here to read more information or apply today.