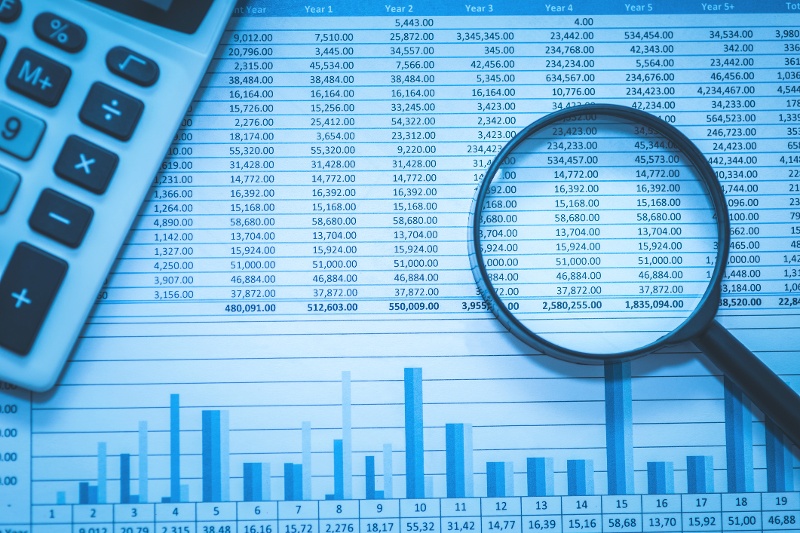 In today's competitive and rapidly-evolving professional landscape, forensic accounting remains a complex discipline — providing training in recognizing occupational fraud, white-collar crime, and financial statement misrepresentation, which is critical to the advancement and success of countless organizations and businesses.
But what is forensic accounting?

What is forensic accounting?
According to Investopedia, "forensic accounting utilizes accounting, auditing, and investigative skills to conduct an examination into the finances of an individual or business. Forensic accounting provides an accounting analysis suitable to be used in legal proceedings. Forensic accountants are trained to look beyond the numbers and deal with the business reality of a situation. Forensic accounting is frequently used in fraud and embezzlement cases to explain the nature of a financial crime in court."
Depending on the industry or business, forensic accountants may be responsible for addressing the following:



Financial statement misrepresentation
Employee theft
Identity theft
Insurance fraud
Securities fraud
Asset recovery
Tracing funds
Litigation support




Financial statement analysis for fraud detection
Breach of contract
Breach of nondisclosure
Falsification of statement
Patent infringements
Compensation disputes
Searching for hidden assets
Product liability claims
Today, forensic accountants are needed in order to address and combat a variety of challenges like these and many more related to fraud detection and forensics.
Understanding the Growing Field of Forensic Accounting:
With the growing complexity of organizational environments and as technology continues to advance, the need for forensic accountants has greatly increased. In fact, forensic accounting is one of the fastest growing fields in law enforcement.
Research from the Bureau of Labor Statistics details why the job outlook for forensic accounting is bright — attributing the growth to an evolving economy, more initial public offerings, globalization, and technological advancement.
Here's a look at the growth rate for the field of forensic accounting in Pennsylvania and beyond.
Pennsylvania
According to ZipRecruiter.com, forensic accountants who obtain Certified Public Accountant (CPA) status and who work in Pennsylvania make an average of $68,766 — with annual salaries as high as $108,179. Further, "Pennsylvania ranks number 23 out of 50 states nationwide for CPA salaries," making Pennsylvania a strategic choice for CPAs looking to work in forensic accounting.
Nationally
According to the Bureau of Labor Statistics, "the median annual wage for accountants and auditors was $71,550 in May 2019" for accountants and auditors at the national level. BLS also predicts that employment for accountants in the United States will increase 6 percent by 2028.
Learn more about getting a master's in accounting online at Neumann University:
Neumann University offers a Master of Science in Accounting with an Emphasis on Forensics and Fraud Detection — a graduate degree that is dedicated to preparing students to secure a lifelong career in forensic accounting.
In Neumann University's MS in Accounting, you will learn how to:
Collect and examine evidence
Demonstrate knowledge of transaction reconstruction
Apply the science of forensics to financial statement analysis
Investigate tax fraud
Follow the money with IBM Analyst Notebook
Demonstrate the theoretical and practical perspectives of digital forensics and cyber crime
Gain knowledge of the civil and criminal legal system
Click below to watch a short video on NU's Accounting program:
Neumann University's master's in Accounting program adopts a flexible and accessible completion format, and it is specifically designed for professionals who are looking to get a master's in forensic accounting online or in person and who are seeking an accelerated online master's in accounting.
Neumann University's graduate Accounting program
adheres to a specific completion format:
| | |
| --- | --- |
| Total of 10 courses (30 credit hours) | Can be completed in 18 months |
| Offered exclusively online | Access to IBM Analyst Notebook |
Reach your highest potential at Neumann University:
The forensic accounting field is growing, and for this reason, this particular industry is in dire need of skilled forensic accountants who can impact positive change in a variety of organizations. You have the valuable opportunity to obtain a graduate degree in accounting that will prepare you to do exactly that.
By fostering a community of collaboration and compassion, we are dedicated to preparing driven professionals to secure meaningful careers. If you're interested in joining a community of forensic accountants at Neumann University, we encourage you to connect with us today.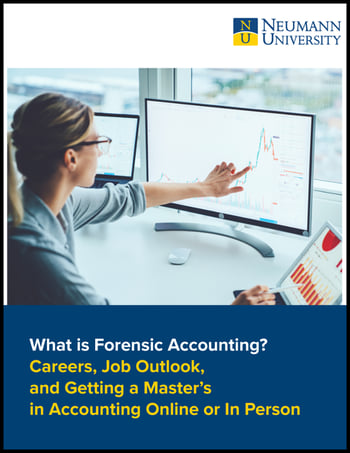 Ready to secure a career in forensic accounting? Download Neumann University's Forensic Accounting Guide today!