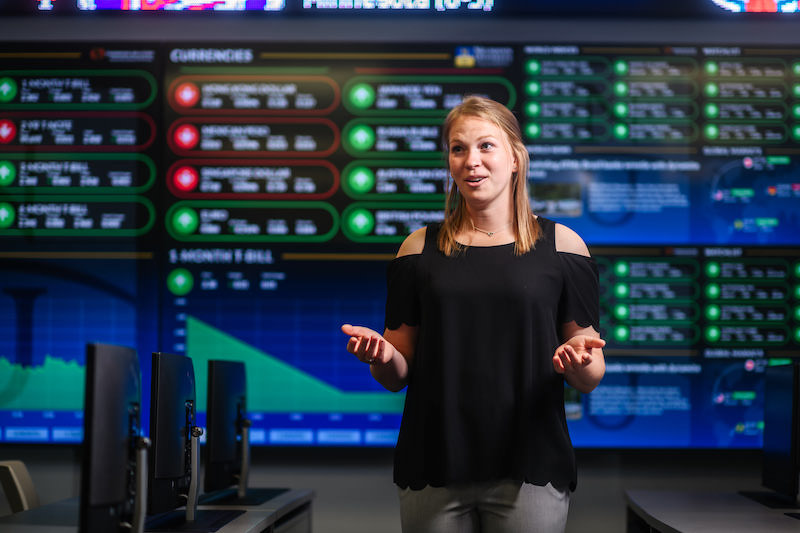 In today's rapidly evolving technological landscape, there is a critical need for experts who can learn emerging technologies and develop new, groundbreaking technological security systems in the field of cybersecurity.
A Master of Science in Cybersecurity is specifically designed to arm future leaders in the field with sought-after industry skills, such as the ability to:
Design secure systems, assess threats, and monitor security issues
Analyze network architectures and protocols to create secure infrastructures
Develop systems that can withstand or recover from the most sophisticated cyber-attacks
Professionals who obtain a master's degree in cybersecurity are well-positioned to impact change in the field in these ways and so many more. Let's explore the cybersecurity job market along with what jobs you can get with a cybersecurity degree.
What the data says about the cybersecurity job market:
According to the Bureau of Labor Statistics (BLS), the market for cybersecurity jobs is projected to increase by 33 percent over the next ten years, which is significantly higher than the national average (8 percent) for all other occupations. By 2030, nearly 50,000 new cybersecurity-related jobs will emerge.
Cybersecurity professionals are among the most highly compensated in the technology sector, posting a 9 percent salary premium over IT jobs in general.
Ziprecruiter asserts that the national average salary for cybersecurity jobs is about $102,000, and research from the BLS agrees, claiming the median annual pay for information technology analysts is just over $102,000.
Jobs you can get with a cybersecurity degree:
Professionals who obtain a Master of Science in Cybersecurity can expect to find work in fields like technology, marketing, government, public policy, and so many more.
Within these fields, cybersecurity professionals can secure a variety of different positions and roles, such as those listed below.
Cybersecurity careers include:
Chief Information Security Officer

Chief Technology Officer

Computer Information Systems Manager

Computer Network Architect

Cybercrime Analyst/Investigator

Information Technology Analyst

Network Security Engineer

Cybersecurity Analyst/Consultant

Cybersecurity Architect

Cybersecurity Director

Senior Cybersecurity Engineer

Business Analyst

Data Analyst

Marketing Technologist
Looking for an online cybersecurity degree? Learn about our NEW Master of Science in Cybersecurity!
Neumann University's Master of Science in Cybersecurity gives students the complex skills necessary to achieve advanced certification and apply for the highest-paying jobs in information technology and cybersecurity.
Graduates of the program enter the field with both a respected degree and a recognized industry certification, which separates our program from many similar offerings from other local and remote educational organizations.
If you're interested in learning more about boosting your career with a Master of Science in Cybersecurity, then we encourage you to get in touch with us!
Download "Is a Degree in Cybersecurity Worth It? Neumann University's Guide to Achieving a Master of Science in Cybersecurity" to learn more about jumpstarting your career in cybersecurity.