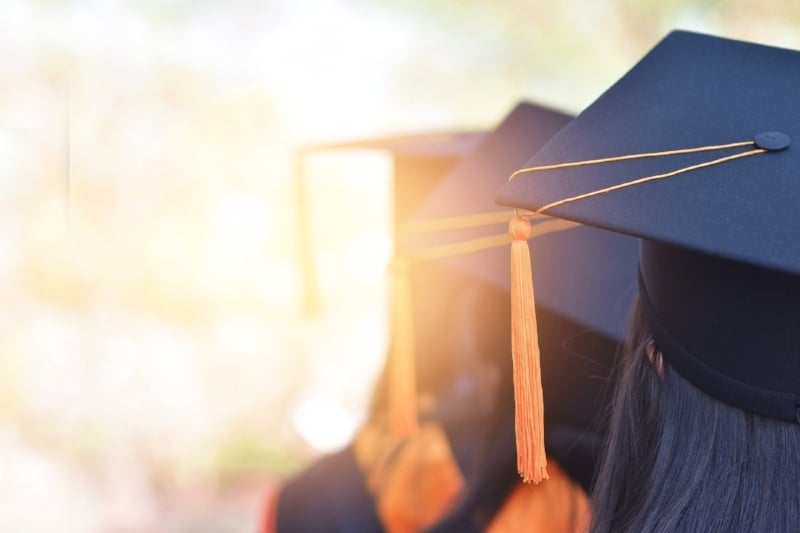 Returning to college to complete your degree takes courage, dedication, and hard work. Many adult students are now seeking to earn their four-year degree after having to take a break from undergraduate education to focus on work, finances, family, health, and other life events.
No matter the reason you had to pause your education, it's incredibly exciting that you have a desire to complete your bachelor's degree! Here are a few details you need to know about degree completion programs.
What is a Degree Completion Program?
A degree completion option is designed specifically for adults with some post-secondary education but who have not yet completed a four-year degree. Applicants often bring some college credit to the table, whether from a four-year university or a community college, and some may have earned an associates degree or hold some prior work experience.
The degree completion option exists to build upon the work students have already completed and to help them earn a four-year undergraduate degree to better their personal and professional lives.
DEGREE COMPLETION QUALIFICATIONS:
Degree completion programs specifically cater to adults who are returning to school to finish their education; therefore, there is often a minimum age requirement in order to qualify. Additionally, schools will often request a portfolio of information that includes the following:
Applicant's GPA

Completed College Credits and Course Descriptions

Detailed Work History

All Work-related Training

Any Military Experience
Information about professional development opportunities, job-related trainings, and furthering education should also be provided to be considered for college credit.
Some colleges have a minimum or maximum number of college credits that can be transferred over to be counted toward an undergraduate degree. At Neumann University, up to 90 previously earned credits can be brought into a student's degree completion program of choice.
Often students are returning to college for degree completion programs because they began a undergraduate degree and it became necessary for them to put their college education on hold — frequently to earn money or to support a family. All of the professional and work experience that these students have acquired while away from the classroom can be considered for credit that can be put toward the degree completion program. Above all, students must possess a desire to learn and advance themselves through the education they are pursuing.
Value of a 4-Year Degree:
The research is overwhelming: Holding a four-year degree is important for professional advancement. When weighing the value of a high school diploma or some college credit, against a four-year degree, research is clear that a undergraduate degree outperforms in every area of consideration.
Now, the most common objection to a traditional undergraduate degree is the cost. While this is a significant factor, and one that must be considered carefully, the ROI and value of a four year degree only continues to increase. If you are set on returning to school to complete your undergraduate degree but are hesitating because of the cost or uncertainty about how it will fit into your busy schedule — financially, there isn't a better time to jump than now!
Neumann's Degree Completion Programs:
At NU, we know that you are making big sacrifices to return to school and finish your degree. Our unique degree completion programs honor your sacrifices through its flexible online learning model, dedicated and experienced faculty, supportive admission staff, affordable tuition and financial assistance, and quality four-year degree delivered in an accelerated format.
BS Business and Organizational Studies
BS Public Safety Administration
The Faculty at Neumann University nurture students and help them to grow and thrive by cultivating an environment of questioning, creativity, critical thinking, and problem solving — all of which develop the talents needed for a successful career. We invite you to request more information today!
Explore our digital resource page — Degree Completion Programs in 2020: Here's What You Need to Know!