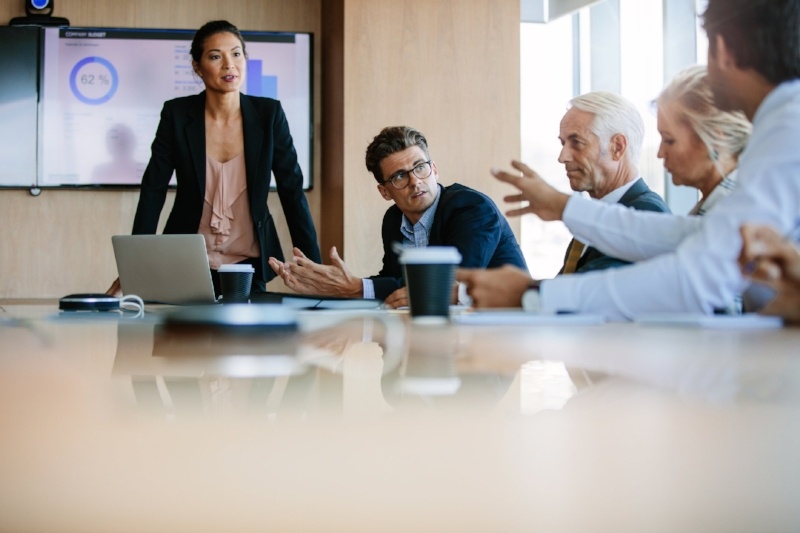 Many employers would argue that the traditional MBA has become diluted — less persuasive on a resume due to the overabundance of qualified candidates holding MBAs.
With all the MBAs out there, pursuing alternate types of business degrees is an excellent alternative to the more traditional route. Holding a specialized business degree has several advantages, including better job opportunities and salaries, possessing more desirable leadership skills and training in a unique and highly marketable set of business skills.
The traditional MBA is a great degree, but it might not be for everyone! Read on to discover the value of a specialized business degree and to see if pursuing one could be the right choice for you.

First of all: What is a Specialized Business Degree?
A specialized business degree is a master's program that is focused exclusively on one area of business or industry, rather than providing a broad overview of standard business practice and skills. These specialized degrees include coursework that is isolated to one particular area of study, allowing for in-depth academic exploration. The degrees are ideal for students who want to develop a specialty in one area or are certain of the career path they want to take.
Although it does not have the history or popularity of an MBA, there is a growing need for leaders who specialize in their unique fields and have the in-depth knowledge acquired through specialized degrees. According to the Graduate Management Admission Council (GMAC) Corporate Recruiters Survey, the demand for specialized master's degrees is increasing. Now is a great time to look into a specialized degree and what sets it apart from a standard MBA.
Traditional MBA vs. Specialized Business Degree:
There are a few key differences between an MBA and a specialized business degree. Perhaps the most obvious difference is in the educational objectives of the programs: MBAs are professional degrees that focus on developing functional business skills such as accounting, finance, and statistics, and then applying these skills in business applications. They generally provide a broad overview of business, offering students exposure to many different areas, but not a great deal of in-depth study across the various fields.
The objective of a specialized business degree is to provide the student with a curriculum concentrated exclusively on their particular area of interest. Coursework in these master's programs is isolated to one area of study, providing an in-depth look at a particular field such as finance or accounting. Specialized degrees build on the student's undergraduate coursework, allowing them to hone their expertise in their chosen area of business.
Another significant difference between the two degrees is the prerequisites required to enter the program. MBA programs often require two or more years of related work experience. Specialized business degree programs are perfect for those just finishing their undergraduate degree, because they do not generally require work experience. Some specialized degrees, particularly Master of Science degrees, frequently require an undergraduate degree in a similar academic area and/or required prerequisite courses.
Finally, MBA programs traditionally can take two or more years to complete, while specialized business degrees can generally be completed in two years or 18 months, saving you money and allowing you to jump into a career faster!
Introducing Neumann's 4 Specialized Business Degrees:
Neumann University is dedicated to preparing the specialized business leaders of tomorrow.
Specialized business degrees also provide graduates with subject specific, in-depth and expert level knowledge — something you don't get with an MBA. Specialized business degrees offer lots of options and are perfect for those who know what sector of business they want to dive into and where they want their career to go.
After evaluating all the options, it seems the only question left is, which specialized business degree will you choose?
Are you interested in learning more about our specialized business degrees? Explore our digital resource page: Types of Graduate Business Degrees — Which One is Right for You?