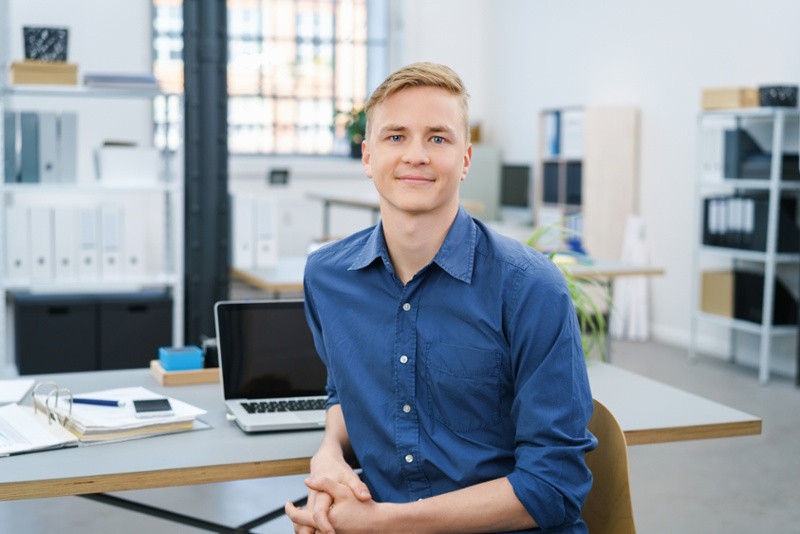 For many graduate students, financing graduate school is a concern and at times, a barrier that can delay a student's choice to enroll in a graduate degree.
Further, since graduate school is an investment of time and money, all graduate students want to know that their education is going to include valuable opportunities for experiential learning and hands-on instruction.
Not all institutions provide opportunities for graduate assistantships, but Neumann University now offers a variety of graduate assistant positions for qualified, ambitious students who are looking to augment their graduate education with a learning-by-doing option.
Let's discuss some of the reasons graduate assistantships are valuable options for driven graduate students seeking to advance their career.
What is a graduate assistantship?
There are a variety of types of graduate assistantships including teaching assistantships, research assistantships, and general graduate assistantships.
Graduate assistants are responsible for supporting university professionals in various ways — depending on the type of graduate assistantship position. Teaching assistants may help with grading and lesson plans while research assistants might conduct research specific to their position. General graduate assistants could be employed by a variety of departments including human resources, the admissions office, or the financial aid department.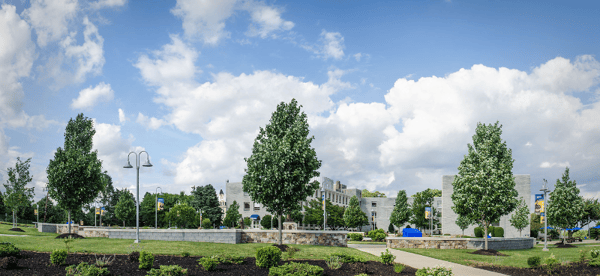 Benefits of a graduate assistantship:
There are many reasons that make securing a graduate assistantship a strategic move for graduate students. Below are just a few of the benefits of a graduate assistantship:
Offsets cost of graduate school: Graduate assistants are paid for the work that they conduct while participating in a graduate assistantship. Some graduate assistantships also provide tuition fee waivers, compensation for living expenses, and more. When financing graduate school, it's important to remember that every dollar you can earn via an assistantship is one less dollar you'll need to borrow.
Provides hands-on experience: No matter the graduate assistant position you secure, you can be sure to receive valuable work experience that will enhance the knowledge that you're gaining in the classroom. By gaining a deeper understanding of the subject matter you're interested in, you'll graduate with the practical knowledge and sought-after skills needed to land a meaningful career in your field.
Boosts resume: Instead of simply working a part-time job to help make ends meet, a graduate assistantship allows you to obtain relevant work experience, which in turn, will build your resume — a very important factor to consider when exploring the benefits of a graduate assistantship.
Convenience: Many graduate students consider working part time while in graduate school, but choosing a graduate assistantship option that's on-campus will allow for more flexibility and will allow you to be more efficient when balancing work, school, and your personal responsibilities.
Neumann University's current graduate assistant options:
Neumann University is currently seeking qualified applicants for a Graduate Assistant Hall Director (GA).
Two to three positions are available for the 2021-2022 academic year, and NU is accepting applications until positions are filled.
Job Description: The GA serves within the Office of Housing & Residence Life to support in the administration of the University's residential program that is grounded in Neumann's Catholic traditions and Franciscan values. The GA will support on-call duty responsibilities for an on-campus undergraduate residential community along with residence hall programming conducive with the University's RISES values.
This is a live-in GA position with regular evening, weekend, and late-night responsibilities. This position includes serving in an emergency response capacity as needed. This is an academic-year appointment (10 month), and enrollment and successful progress in an approved NU graduate program is required. A partial meal plan when classes are in session, parking, cell phone stipend, and limited professional development funding included during dates of appointment.
Qualifications: Enrolled master's degree candidate in an approved graduate program at Neumann University is required; Bachelor's degree from an accredited college or university is required; One year of experience working in higher education student affairs particularly in residence life experience is preferred; Excellent communications skills in both verbal and written formats; and knowledge of and congruence with the Catholic Franciscan character of the University.
Qualified candidates should forward a cover letter and resume to:
Neumann University
David W. Brownlee
Vice President for Human Resources & Risk Management
One Neumann Drive
Aston, PA 19014-1298
humanresources@neumann.edu
For questions about the position contact:

Alexandria L. Thomas, M.S.
Director of Housing and Residence Life
Neumann University | Discover the NU YOU!
maurizza@neumann.edu | 610.558.5657
Launch your career with a respected graduate degree from Neumann University:
If you're passionate about lifelong learning, and if you are dedicated to advancing your skills and knowledge in hopes of securing a meaningful career, we encourage you to explore the graduate program options here at Neumann University.
Neumann University is proud to be home to a community of driven, passionate professionals who are disrupting industries, challenging the status quo, and improving the lives of others. If you're interested in joining the inclusive community at Neumann, we encourage you to schedule an individualized appointment with an admissions counselor or start your online application today.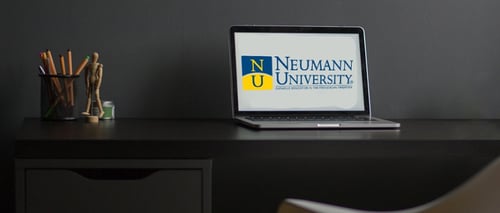 Explore Neumann University's Graduate Resource Library for a list of our comprehensive digital resources: