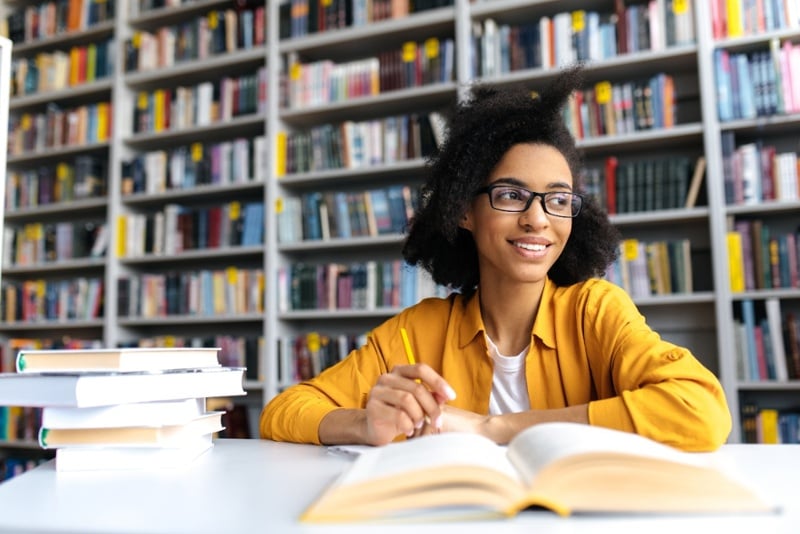 As we continue to better understand human psychology, more and more careers in fields that focus on assessing human behavior will emerge. In turn, these fields will need skilled professionals who are passionate about care for the human condition.
With this in mind, the field of forensic psychology — a relatively new subfield of psychology — is evolving. The field is in dire need of skilled psychologists, forensic psychologists specifically, who have the tools needed to ​​explore the connection between human behavior and the justice system.
Forensic psychologists help bridge the gap between individuals and the legal system by assessing, evaluating, and treating both offenders and victims. Through their work and findings, forensic psychologists seek to improve the relationships between these individuals and the larger legal system.
Interested in learning more about how to become a forensic psychologist? Keep reading to learn more.
Determine if you have (or can develop) the traits that a forensic psychologist needs to have:
If you are fascinated by human behavior and if you are passionate about ensuring the integrity of the legal system, then a career in forensic psychology could be a good fit for you.
Here are some specific personality traits that are crucial for every forensic psychologist to develop:
Strong communication skills
Critical thinking skills
Attention to detail
Ability to maintain objectivity
Compassion and open mindedness
While the above traits are important to thriving in the field of forensic psychology, future professionals in this field should also be interested in mastering industry-specific skills, such as crisis intervention, report writing, critical research, interviewing, and providing expert testimony. If you're interested in learning these specific skill sets, then pursuing careers in forensic psychology could be your strategic next step.
Consider the academic steps you'll need to take to become a forensic psychologist:
You may be able to land certain entry-level positions in forensic psychology if you hold only a bachelor's degree, however, given the rigorous, specialized nature of the work in this field, a master's degree is quickly becoming the industry standard for securing a forensic psychology career.
While obtaining your master's degree in forensic psychology, you'll take courses that will prepare you to design, conduct, and evaluate research to advance knowledge in psychology as well as the psychological well-being of individuals, communities, and organizations.
Pro Tip: According to ZipRecruiter, forensic psychologists make a national average salary of about $147,000 — and this amount ranges depending on state. For instance, forensic psychologists in Pennsylvania make about $130,000, while forensic psychologists in North Carolina make about $103,000 per year.
Choose a master's degree in forensic psychology that utilizes the IBM Analyst Notebook:
Strongly consider choosing a master's degree in forensic psychology that allows you to use and master the IBM Analyst Notebook (AN) — a software product for data analysis and investigation.
With the Analyst Notebook, forensic psychologists can observe relationships between data entities and discover patterns to provide insight to advanced decision-makers in the justice system. Link analysis is a key part of the Analyst Notebook, allowing future forensic psychologists to see connections between crime and the behavior patterns of criminal enterprises and individuals.
Having the IBM AN on your resume will give you an added edge over other graduates in the field who haven't had the same professional opportunity.
Ready to become a forensic psychologist in two years? Learn more about NU's master's degree in forensic psychology.
Neumann University offers a unique Master of Science in Forensic Psychology program, enabling you to complete the degree in just two years.
In your second year at NU, you will have the option of choosing from one of two completion tracks: traditional track or the Intelligence Studies track. Students who choose the Intelligence Studies track have the opportunity to use and master the IBM Analyst Notebook.
Our Master of Science in Forensic Psychology employs expert faculty and incorporates unique exposure to tools of the trade that will set you apart as a capable, competent forensic psychologist.
Ready to start leveraging your skills? I encourage you to book a meeting with our forensic psychology admissions counselor!
You can also request more information about the program or start your online application today.
Ready to learn more about careers in forensic psychology?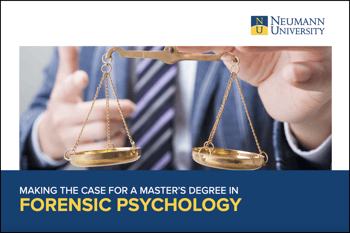 Download the Master's Degree in Forensic Psychology Guide today!