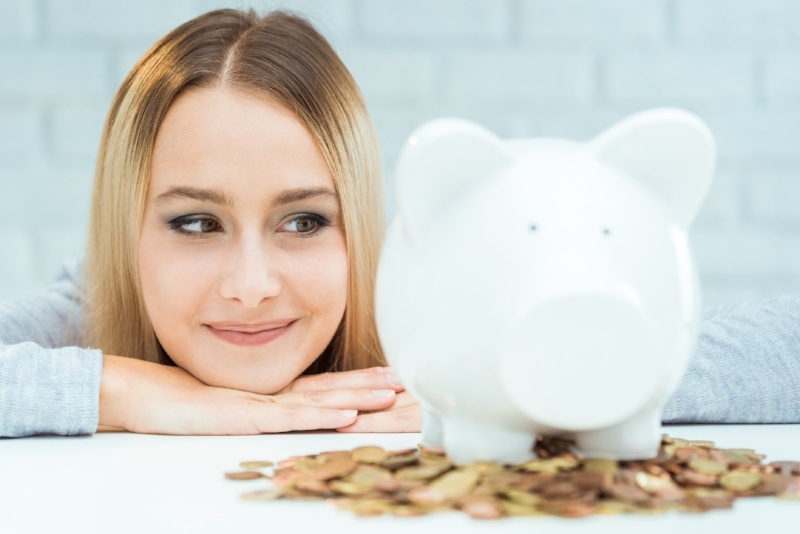 As an aspiring graduate student, you probably have a lot on your mind. How are you going to balance your personal and school responsibilities? What graduate program will best suit your needs? And oh yeah, how are you going to pay for graduate school?
While the professionals at Neumann University can't convince you that graduate school is definitely the right decision for you, we can certainly help you figure out how to finance your graduate degree!
So, what are you waiting for? Check out our tips to financing your graduate school experience.
1. Graduate Students can Apply for the FAFSA, Too.
The FAFSA isn't just for undergraduate students; those pursuing a graduate degree also have the opportunity to file for the FAFSA.
The main difference between undergraduate and graduate students filing for the FAFSA?: Parents of undergraduate students must submit their income-related info, while graduate students are recognized as independent, so their own finances will usually determine the amount awarded to them.
2. Consider Employer Assistance.
Did you know that your employer might be able to help you pay for your graduate degree?
Tuition reimbursement is a benefit provided by some employers in order to assist their employees with paying for graduate school. A tuition reimbursement program helps build employee loyalty and longevity. So, if you're a working professional, see if your company offers a tuition reimbursement program.
3. Be Creative: Apply for Non-Traditional Scholarships.
"Non-traditional" scholarship options are appealing for some people because they put less pressure on GPA and instead, award applicants for their creativity.
Who knows, you may qualify for a scholarship solely based on your ability to tell a good story or talk about your future goals.
4. Tried & True: Consider Traditional Scholarships.
When researching scholarships and grants, specificity is key.
Sites such as scholarships.com allow you to search for scholarships by choosing criteria that include state of residence, academic major, ethnicity, and GPA. These specifications enable you to find lesser well-known scholarships that you might not normally come across.
5. Look into paid internship opportunities.
People often assume that most internships pay little to nothing. In recent years, however, there has been a backlash against companies that take advantage of interns' free labor and skills while giving them nothing but "valuable workplace experience."
Pay Our Interns, a fairly new nonprofit organization, was founded on the belief that a student's professional opportunities should not be dependent on his or her economic needs. On this organization's website, you can find an extensive list of paid internship opportunities across all sectors.
6. Sponsored in part by...
Money from complete strangers isn't always sketchy, specifically in the case of graduate school sponsorships.
Some companies, organizations, and even members of the community participate in programs to sponsor local students. Similar to loans, these businesses or individuals will provide a certain amount of money toward tuition under the agreement that the sponsored students will commit to paying a fixed percentage of their own income for 10 years after graduation.
7. See if you qualify for future loan forgiveness.
When deciding whether to take out loans, it's worth considering your future career plans. If you end up working full time for the government or in the nonprofit sector, you could be eligible for the Public Service Loan Forgiveness Program.
Just be sure that you take out federal Direct Loans, as other types of federal loans (as well as private loans) are not included in PSLF.
8. Get a side gig.
Writing freelance articles in your field of expertise, tutoring undergraduate students in subjects you did well in, or assisting a professor with research are several potential ways to boost your income without requiring too much of a time commitment. These kinds of side gigs are easy to find and can work flexibly with your schedule.
With a bit of creativity, you might find that you can use your various unique skills to help cover the expenses of graduate school, rather than taking out additional loans to make ends meet.
Graduate school doesn't have to break the bank, we promise.
At Neumann University, we're dedicated to making the graduate school decision process as simple as possible, and we know that part of that includes helping you to figure out how to finance your degree.
So, again, what are you waiting for? Take a look at Neumann's financial aid options, and let us help you to jumpstart your future with an advanced degree.
Are you interested in learning more about our specialized business degrees? Explore our digital resource page: Types of Graduate Business Degrees — Which One is Right for You?