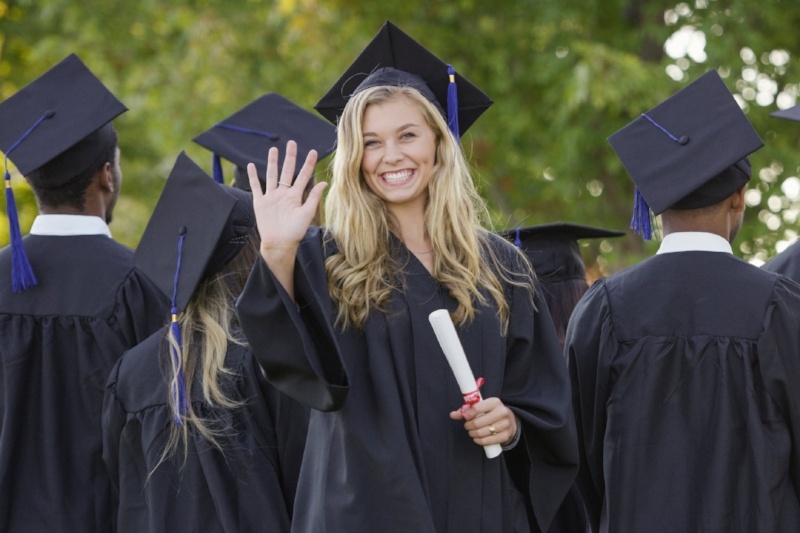 In today's unpredictable and dynamic job market, the decision on whether to pursue a graduate degree is understandably a difficult one. You want to be certain that the time and money you'll put into obtaining your degree will actually be worth it in the long run.
Fortunately, there's ample evidence to suggest that going to graduate school is a smart investment for your future.
Read on to learn how pursuing a graduate degree is a way to further your professional potential!

A graduate degree can help you stand out during the hiring process and can boost your chances of landing a promotion.
Since having a bachelor's degree is now the accepted standard for almost all jobs, having an advanced degree on your resume will help you beat the competition.
According to Forbes, master's degrees have gained increased significance in recent years, and a full 20 percent of employers now prefer or require that employees possess a graduate degree. It's also worth noting that the unemployment rate for those with a graduate-level education is nearly half the general unemployment rate in the U.S.
Think long term: Consider the career flexibility that an advanced degree can provide.
In addition to making you a top contender for many coveted positions, obtaining a grad degree can also strengthen your knowledge and diversify your skills, thereby enabling you to take your career in a new and exciting direction.
If you're an experienced teacher who wants to move into a management role as a principal or superintendent, a graduate degree in education can give you the background knowledge you need in order to make that transition.
The specialized skills that you gain in graduate school are particularly attractive to employers.
In today's economy, employees who possess specialized skills and knowledge have a definite advantage in the job market. Although a master's in accounting is fairly common, the emphasis on forensics and fraud detection that Neumann University offers will teach you specific skills that are more difficult for employers to come by.
An advanced degree will almost always increase your salary potential — sometimes drastically!
In the decision to pursue a graduate degree, money is always one of the most significant factors. Financially, pursuing a graduate degree is a smart decision. On average, holders of an advanced degree earn about 30 percent more than those who have only an undergraduate degree.
In certain professions, the wage premium is even higher. Pursuing a master's degree in education is a notably smart choice, particularly if you intend to work in education administration. The Bureau of Labor Statistics notes that the median annual wage for education administrators with a master's degree is a full 44 percent higher than it is for those who have only a bachelor's degree!
The right graduate degree will provide you with long-term job satisfaction.
Pursuing a graduate degree allows you to learn more in depth about a field you're interested in, meaning that you will be well-equipped to land your dream job after you graduate. For example, a doctorate in physical therapy can enable you to open your own practice, and a master's in organizational and strategic leadership will help you to become the workplace leader you've always known you were capable of being.
Studying a field that is meaningful to you in order to pursue an interesting and dynamic career is incredibly rewarding, and it's worth noting that being passionate about your job can also lead to increased professional success.
If you have any questions about which graduate degree might be a good fit for you, contact us at Neumann University. We'd love to help you plan your future career!
Interested in learning more about the graduate programs offered at Neumann University? Subscribe to our weekly blog — NeuPerspectives!