Neumann confronts sexual assault
NeuPress
Jan 18, 2022 9:41:52 AM · 2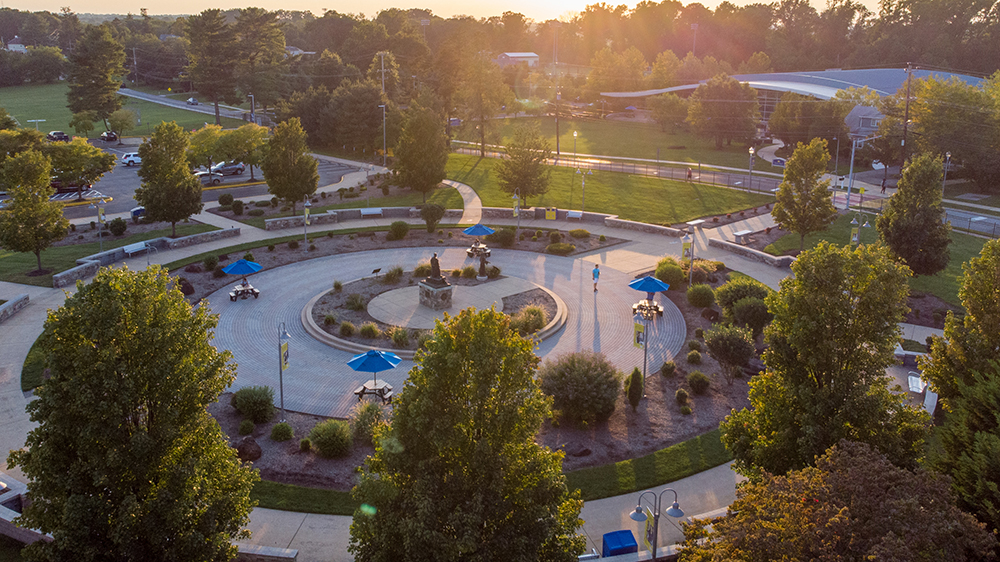 April is Sexual Assault Awareness Month and Neumann University is addressing this crime that has reached epidemic proportions on college campuses.
To help raise awareness, Neumann has planned a number of events. Some of these events include: RAINN day, an annual outreach by the nation's largest anti-sexual violence organization Rape, Abuse & Incest National Network; Take Back The Night, an event which students march in solidarity silently through campus to honor the survivors or sexual assault; Denim Day; and a new initiative called Knights Against Violence.
"During the month of April, Neumann University recognizes national Sexual Assault Awareness Month. Sexual Assault Awareness Month is a time set aside to raise public awareness about sexual violence as well as to provide information on how to both prevent and report sexual violence," said Bridget Haines-Frank, dean of students.
According to Rainn.org, 13% of all students experience rape or sexual assault through physical force, violence, or incapacitation. Among graduate and professional students, 9.7% of females and 2.5% of males experience rape or sexual assault through physical force, violence, or incapacitation. Among undergraduate students, 26.4% of females and 6.8% of males experience rape or sexual assault through physical force, violence, or incapacitation.
At Neumann University, according to the Pennsylvania Uniform Crimes report, three rapes were reported from the period of 2016-2019 with two in 2016 and one in 2018. Assistant Director of Campus Safety, Lee Strofe said 2020 and 2021 are not required to be listed on the Uniform Crimes report yet, but there have been no sexual assaults reported the past two years.
Sexual abuse not only causes physical pain, it also causes mental trauma that typically last long-term. "It definitely changes you. You don't think or trust the same after. It's very hard to deal with but you heal within time, eventually," said a victim who wished to remain anonymous.
Luckily, there are resources on and off campus for victims including the Neumann's Wellness Center. According to the Wellness Center's counselors, Mary Beth-Davis and Elizabeth Barr, there are students who often come in to speak about their assault find it useful.
"Generally, counseling is an important resource and can offer a safe environment to process thoughts and feelings and learn how to manage life's challenges. Maya Angelou once said, 'There is no greater agony than bearing an untold story inside you.' We believe that it can be very affirming and healing to work with a counselor," said Barr.
Many victims/survivors are afraid to come forward, so Neumann is working to overcome the stigma.
"Neumann received a grant which has helped lead to our newest group: Knights Against Violence. Some of the groups offerings are starting to be implemented this month. Additionally, the University works with community partners from DELCO Domestic Abuse Project and Delco Women Against Rape, to provide the appropriate and necessary care to any survivors of harassment, assault, or violence. We would encourage any survivors to connect with us for further support. We want them to know that we believe them, we support them, and we don't want them to carry their pain alone," said Barr.