(Pictured: The Class of 2020 on their Day of Service in 2016, wearing face masks before it was cool!)
"Start by doing what's necessary, then do what's possible;
suddenly you are doing the impossible." - St. Francis of Assisi
Class of 2020, it's time you know the truth: this is probably not an actual quote from St. Francis. However, it is certainly in the Franciscan spirit that we strive to be our best - the most loving, charitable versions of ourselves. We've seen you do just that throughout your time at Neumann and we are so proud! We have no doubt that you are off to do the impossible. Congratulations!
Mass in Gratitude for the Class of 2020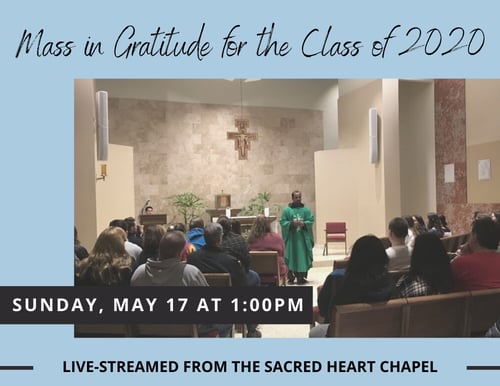 See the live-stream on the Neumann University Website and Neumann University Facebook page.
Prayers for the Class of 2020
Graduates, peers, families, friends, faculty and staff are all invited and encouraged to share a prayer for the Class of 2020. Prayers will be remembered at the Mass in Gratitude for the Class of 2020. Submit your prayers here.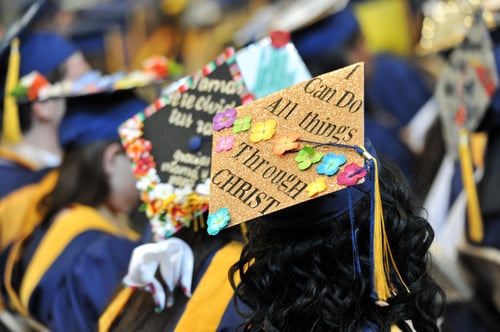 Examen for the Class of 2020
The Examen is a prayer tool that encourages you to look back over your day, or week, or year to notice the moments of joy and sorrow, success and challenge and to pray in gratitude for each of these experiences. Take some time to prayerfully review your time at Neumann.
We Never Walk Alone

Enjoy Dr. Glass's reflection for the Class of 2020 below and listen to "Going Home" from his "Guitar Glory" collection - simple songs to inspire.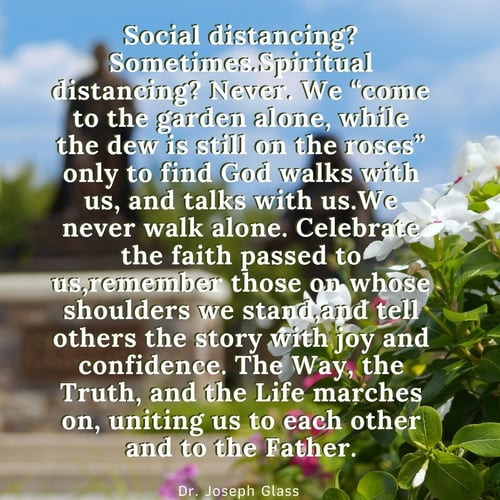 Reflections on the Fifth Sunday of Easter Readings
As Vince Riley, Disabilities Service Coordinator, and Fr. Suresh, University Chaplain, reflect on this week's readings, they share messages of hope. Read Vince's reflection here and watch Fr. Suresh's homily here.
Virtual Campus Ministry
Virtual Campus Ministry will resume during the week of May 24 and will continue throughout the summer! Until then, we hope to see some of you (from a distance) on campus as you move out.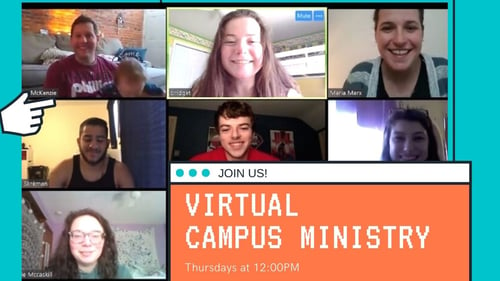 CM Picks for the Week:
Podcast: Commencement: Speeches for the class of 2020
Book: The Last Lecture by Randy Pausch