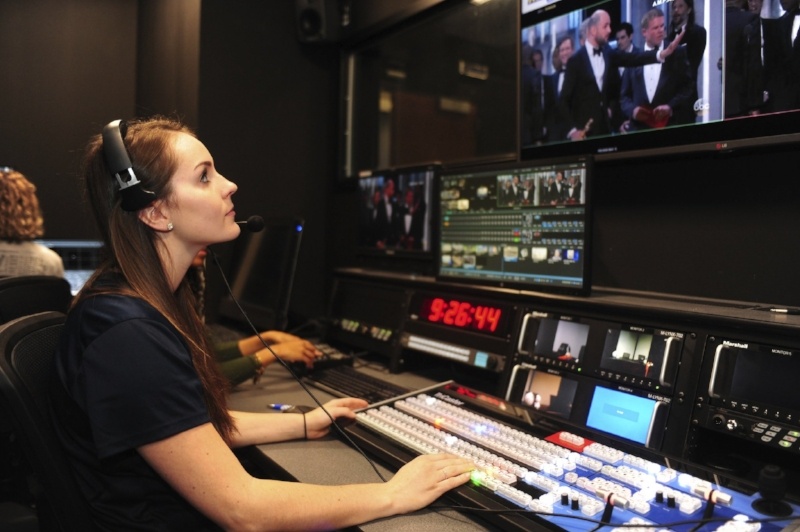 Who said that school has to be dry or uninspiring? If you're a creative person who wants to pursue an arts-related college major, you most certainly have options!
Neumann University provides a variety of majors for college students with creative souls, and so we invite you to check out these four programs designed for those with an artistic mind!
1. ARTS PRODUCTION AND PERFORMANCE
Maybe you have a dream to take the stage and perform for a living maybe you hope to work behind the scenes as a writer or director. Either way, an Arts Production and Performance degree at Neumann University will help you to hone your written and verbal communication skills, as well as creative and technical skills.
There are plenty of career opportunities for arts production students if acting isn't your thing:
Theater production
Graphic design
Corporate communications and education
Screenwriter
Broadcasting presenter
2. COMMUNICATION AND DIGITAL MEDIA
As a Communications and Digital Media student at Neumann University, you can choose from three different tracks: Production and Digital Broadcasting, Journalism and Digital Media, and Digital and Strategic Communication. This program will help you to understand how to effectively communicate information and tell stories in a variety of digital platforms.
Check out the various positions you can apply for after completing this degree:
Multimedia specialist
Marketing executive
Broadcast researcher
Public relations officer
TV/film/video producer
3. LIBERAL ARTS
New job opportunities are always popping up, especially for those who pursue a liberal arts major. A liberal arts degree can sharpen your knowledge and skills in the areas of art, history, philosophy, and other humanities-related fields of study .
Depending on your ambitions, a liberal arts degree will qualify you for a variety of careers, including:
Editor
News anchor
Minister
Psychologist
Archivist
4. English
If you're a lover of language, of reading, writing, research, and words in general, you should consider pursuing an English degree. Doing so will provide you with an opportunity to purse an interdisciplinary and multifaceted curriculum, which will prepare you for a variety of lucrative career options.
Holders of an English degree can go on to pursue job titles like:
Writer
Magazine journalist
Film director
Primary school teacher
Social media manager
At Neumann, we value our creatively-inclined students.
Classes, homework, tests, and research don't have to be dry and uninspiring.
If you're a creative person and if you want to pursue a college major that best aligns with your interests and passions, we urge you to explore the college degrees that Neumann University has to offer!
Check out our digital resource page — The Pathway to College: How High School Students Can Best Prepare for College — for tips, advice, and tools related to preparing for college!