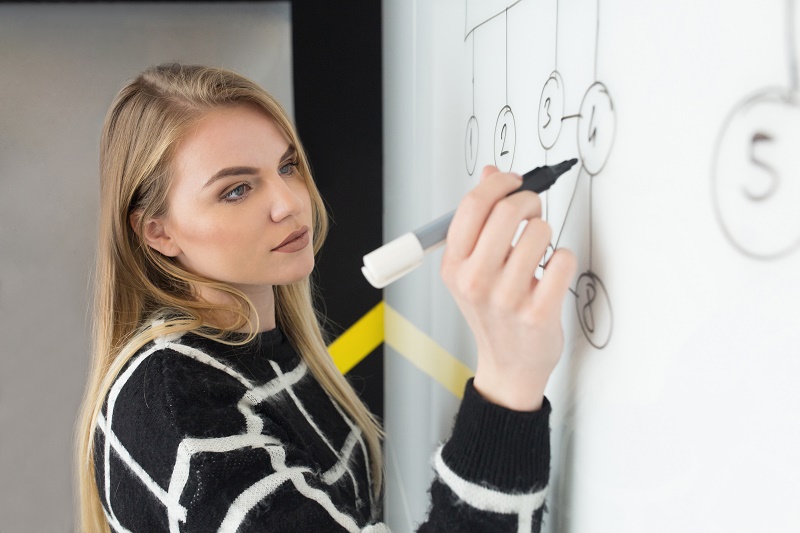 In today's STEM-focused society, it's easy to assume that in order to be successful, you have to pick a dry or super technical field — one that won't require you to develop or refine your creative thinking skills. But that simply isn't the case. Why? Well, as a society, we are obsessed with new ideas, innovative inventions, and novel research. And in order to develop novelties in our increasingly-connected world, it's imperative that we have creative thinkers who can double as critical strategists.
Keep reading for a list of five of undergraduate majors offered at Neumann University — each one designed for intelligent and logical thinkers who can also incorporate the art of creative thinking.
In order to succeed in a major like pre-pharmacy, you must have an aptitude for attention to detail, critical thinking, and the desire to understand the scientific method. While this major is rooted in STEM education, having interpersonal skills — like empathy and compassion — are equally as important for success.
For example, when having one-on-one interactions with patients or researchers, understanding the power of the art of storytelling is often useful when trying to create an environment in which innovation can thrive and creative solutions can be put into practice.
Biology, especially as a laboratory science, requires a great deal of creativity. With more than 30 million species on the earth, biologists constantly find new frontiers to engage with and explore. When researching in the lab, you need to create a logical hypothesis about your experiment. While proving your hypothesis wrong or right, creativity comes into play as you investigate experiment details and figure out how to present facts in a concise and engaging way.
In other words, while biology is a fact-based field of study, it also requires a certain eye to be able to discover something new based on your research and experiments.
Watch the short video below for a closer look at NU's own Biology/CLS program. And by the way, graduates of Neumann's Biology/CLS program have a 100 percent job placement rate!
Data science is not only one of the fastest growing fields in the United States, but also one of the highest paying jobs in the tech sector. This major requires you to develop and refine the critical thinking skills necessary to analyze voluminous and complex data sets.
However, creative thinking is incredibly important for success in this field, because being innovative requires a creative process — involving out-of the-box thinking to keep up with the ever-evolving field of data science. In other words, "the marrying of statistical knowledge with domain knowledge and a little bit of mind wandering" is essential to establishing yourself as an innovator, even in the field of tech.
According to a major engineering staffing firm: "Behind every innovative idea is an engineer. So, why then, don't many people relate creativity and imagination to the profession of engineering?" Further, while engineers must invent new technologies and new processes rooted in data-driven thinking, engineers must also constantly come up with creative ways to improve existing technology and to refine the technology of the future.
According to Medium: "The government, as it stands now, craves definition, straightforwardness, and identity; there's a minimal grey area in legislation. But creativity feeds on the undefined and yet known ... creativity is often the step to gaining a more significant a sense and understanding of the world around us." In other words, while analytical reasoning skills along with problem solving abilities are important in this field, having creative verbal and written communications skills are also incredibly crucial for thriving as leaders and promoting positive change.
Watch the short video below for a closer look at NU's own Political Science program. And by the way, graduates of Neumann's Political Science program have a 100 percent job placement rate!
What major will you choose?
There are all sorts of fields of study and career paths that need creative thinkers as well as critical strategists. When choosing your undergraduate major, be sure to think outside the box and consider how you can use your skills holistically.
Above are just a few of the undergraduate programs we offer at Neumann, so we hope you'll check out our website today to learn more about what other majors we offer. If you're interested in learning more about Neumann University and whether our community is the right choice for you, we encourage you to contact us today!
Explore our digital resource page — Financing Toolkit: A Resource for College-Bound Students — for advice on how to pay for college!