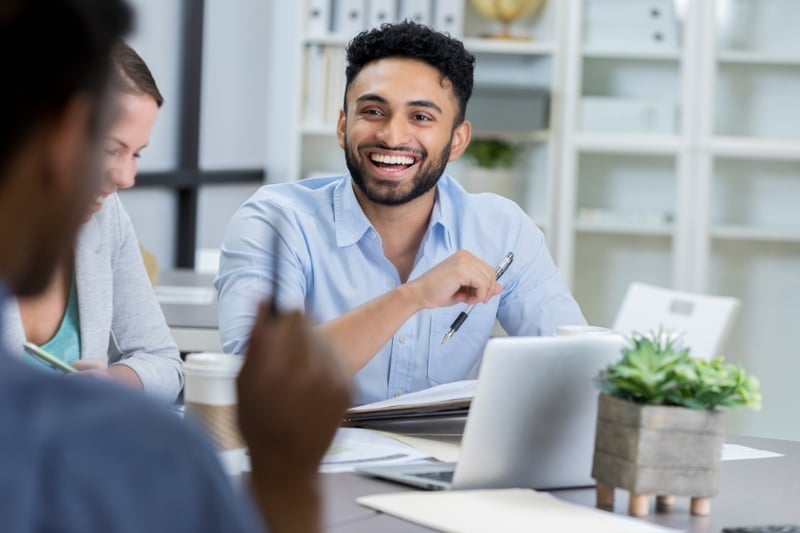 Do you dream about being your own boss? Does working in a startup company appeal to you? Do you think you might even start your own business?
We're here to outline a few undergraduate majors that are perfect for aspiring entrepreneurs — just like you!
A business administration degree is a lucrative and marketable major, boasting a high rate of full-time employment.
You'll study statistics, economics, business, and financial management, courses that will prepare you for the challenging management positions that business administration majors often attain. Specializations such as human resources or international business can add another level of potential to your future career.
With this degree, you can expect to find employment in business management, where you can earn an annual salary between the ranges of $47,900 and $66,376.
The abilities to understand consumer needs and how to meet them efficiently are just as appealing to many businesses as are other more technical abilities. Core classes in the marketing major will include marketing strategies, project management, and advertising.
A degree in marketing will strengthen your writing and sales skills and give you the creative knowledge you need to become a successful project manager, public relations representative, or market research analyst. The national average salary for a marketing manager is $80,673 in the United States.
Because of the substantial role that technology plays in today's workforce, computer skills will be in high demand no matter what career path you decide to take. Computer information systems is a savvy degree that will give you much-coveted technical expertise while also incorporating a broader, more business-centered aspect into its coursework.
Valuable technical knowledge combined with skills such as project management will make you a prime candidate for management positions. You can expect to earn a median annual salary of about $97,792 as an IT manager.
College graduates with strong media and public relations skills will be top candidates in most applicant pools. Communications is a prime example that not every in-demand degree requires strong STEM abilities. Depending on what you choose to specialize in, your classes as a communications or digital media major could range from public relations and strategic communication to documentary production and graphic design.
The career possibilities are nearly endless: TV producer, public relations professional, or journalist, to name a few. The national average salary for a digital media manager is $70,193 in United States.
Start working towards your dream career in the exciting and popular sports industry. NU's five year program leads to both a B.S. in Sport Management and an M.S. in Sport Business.
One of the most important elements of earning any master's degree is the kind of job opportunities that will become available once you graduate and in the years to come. Sport business professionals have many options for careers in sports and can earn upwards of $65,000 upon completing their master's.
According to Forbes magazine, the global cybersecurity market is expected to reach 170 billion dollars by 2020. Technological trends such as bring your own device (BYOD), the internet of things (IoT) and the increase in cloud based computing has emphasized the driving need for protection against cyber threats.
Neumann University's degree in Cybersecurity, proposed for fall 2019, will give students a background in network security, operating systems, programming, and information assurance – all skills designed to prepare you for a career in this growing field.
Data Science and Analytics is not only one of the fastest growing fields in the United States but also one of the highest paying jobs in the tech sector. According to this 2018 article, the median base salaries for data scientists "range from $95,000 at level 1 (0-3 years of experience) to $165,000 at level 3 (9+ years) for individual contributors and from $145,000 at level 1 (1-3 reports) to $250,000 at level 3 (10+ reports) for managers."
Neumann University's major in Data Science and Analytics gives our students a strong background in statistics, computer science, and mathematics along with the critical thinking skills necessary to analyze voluminous and complex data sets. Along with learning computer programming, you will also learn how to manage database systems and perform data analysis.
Jumpstart your entrepreneurial dreams!
You can start your journey towards an entrepreneurial career today! If you have questions about attending Neumann University for college, we hope you'll request more information today.
We can't wait to hear from you!
Check out our digital resource page — The Pathway to College: How High School Students Can Best Prepare for College — and learn how to best tackle the college admissions process.