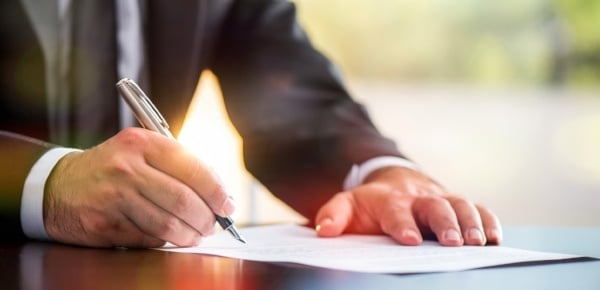 Officials from Bucks County Community College and Neumann University recently signed a dual-admissions agreement to make it easier for Bucks graduates to complete a bachelor's degree at Neumann. The signing ceremony, which took place January 10 in historic Tyler Hall on Bucks' Newtown campus, included Neumann University Vice President for Academic Affairs Lawrence DiPaolo, Neumann President Chris Domes, Bucks County Community College President Stephanie Shanblatt, and Bucks Provost Lisa Angelo.
Students who complete an associate degree at Bucks and meet certain requirements are guaranteed acceptance into Neumann as a junior. Up to $13,000 in annual scholarships is also available.
To learn more, contact Bucks County Community College's Advising and Transfer Center at 218-968-8031 or advising@bucks.edu, or Neumann's Office of Admissions at 610-558-5616.
Neumann University invites you to stay in touch with campus news and events by subscribing to our weekly blog — NeuDirections.