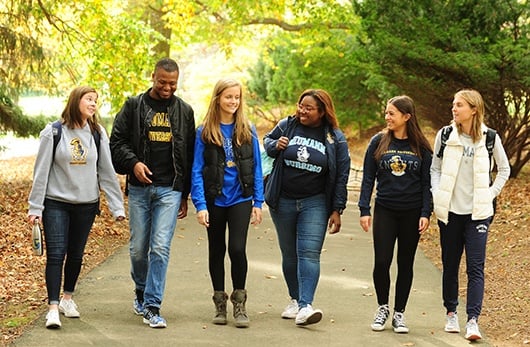 During your sophomore year, you will begin considering specific schools based on your academic and social interests. You will also study for and take the PSAT — a preliminary test, which will determine if you are qualified for a National Merit Scholarship and familiarize you with the SAT/ACT standardized test format.
Continue to focus on your grades and extracurricular activities, and read on to learn about other tasks to tackle your sophomore year.
1. PSAT Prep: It's Time!
This year, you will probably hear the term PSAT a lot. Don't let it intimidate you. The PSAT is the Preliminary SAT, also known as the PSAT/NMSQT (National Merit Scholarship Qualifying Test). It is a preparatory version of the SAT exam. You are only allowed to take the PSAT once per year, and the majority of students take the test in both 10th and 11th grade.
By the way: The PSAT is administered by your high school, and you should contact your school counselor to find out which day the test will be administered. Your high school will purchase the necessary testing materials, and typically will not charge you to take the test.
There are two main benefits to taking the PSAT.
You could qualify for merit scholarships, potentially greatly reducing the cost of college.
The PSAT gives you experience with the kinds of questions you will see on the SAT.
2. Start Thinking About Your Dream College.
Sophomore year is a good time to begin thinking about the type of college you would like to attend. There are several factors to consider at the beginning of your college search. Your college search will be heavily influenced by the degree you decide to pursue, as this will encourage you to focus on universities and colleges that have good programs for that degree.
When looking at colleges, you want to make sure they fit your academic and personal goals. Some examples of these goals include:
Supporting you in the major of your choice

Providing the specific resources you need to thrive in your classes

Preparing you for a successful career

Encouraging holistic growth
3. Visit, Visit, Visit.
College visits are an exciting experience, you are finally able to envision yourself on the campus, eating the food, learning in the classrooms, and sleeping in the residence halls. Again, it is important to start your college visits early — like right now!
Visiting colleges might sound a bit intimidating, but don't let that stop you. Pick some college campuses close to home, visit for a general event or even just walk around campus! This will help you get used to the feeling of being on a college campus.
4. Don't Forget About Those Extracurriculars!
Especially as your responsibilities increase your sophomore year in high school, it is important to still make time for extracurricular activities! Having multiple creative outlets helps your brain to focus when it is time to read or study. Extracurricular activities can include sports, band, chorus, debate, drama, service projects, and anything else done outside of the classroom.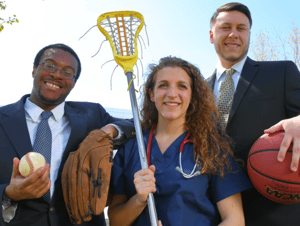 5. Don't be shy! Speak with your school counselor.
It is important to begin building a relationship with your school counselor, so they can best assist you throughout your time in high school and help to keep you on track to accomplish your goals before graduation. The better your counselor gets to know you, the more willing and able they will be to assist you later in your high school career, like when you need a letter of recommendation or transcripts sent.
So, stop into their office, introduce yourself, set up a meeting to discuss your college goals, and figure out who you can go to throughout the year when you have questions or concerns.
6. It's REALLY never too early to start thinking about how you'll afford college.
If there's a time to highlight your accomplishments, it's when you apply for academic scholarships through private organizations. Some of them will primarily consider your GPA, extracurriculars, and community service while others will require you to rock an essay competition or do a project that displays your strengths.
These can be highly competitive but somebody has to win them, right?
Note: Learn more about other ways you can fund your college education by reading this blog post here!
7. Be proactive - look for information and advice!
When you start thinking about college, you'll probably be overwhelmed by the amount of information that's out there! In order to keep yourself thinking about college admissions, consider subscribing to a blog for college-bound high school students — like Neumann University's NeuDirections.
We post once a week, and we cover a variety of issues related to transfer, international, first-time students, and first-generation college students. You can subscribe to the blog here!
Discover more tips and helpful advice on navigating the college process as a first-generation student by checking out our new, free digital resource —
The Pathway to College — How High School Students Can Best Prepare For College
!