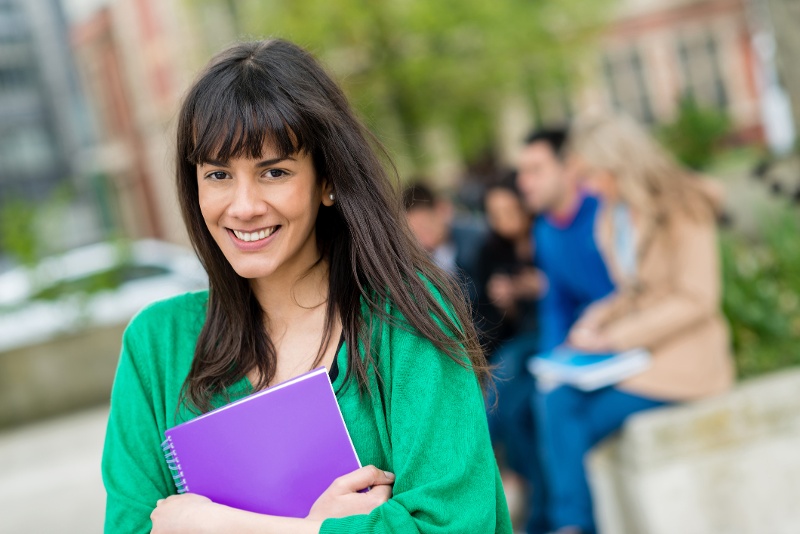 Are you thinking about how to transfer colleges?
Are you trying to find the inspiration to finish your four-year degree?
We're here to help because we think it's really important for people to pursue a well-rounded education. Here are several reasons that transfer students should commit to completing their undergraduate degree — sooner rather than later.
fields requiring a bachelor's degree for entry level positions:
Many fields require a bachelor's degree at minimum for entry level positions. This is true for many STEM, finance, business management, and health care positions. But even when an associate degree will cut it, hiring managers and recruiters prefer prospective employees to have a bachelor's degree.
For example, 8.4 million of the jobs created during the recovery following the Great Recession went to those with at least a bachelor's degree, compared with only 3.1 million jobs going to those with an associate degree.
Comparing salary ranges and unemployment rates:
An associate degree may give you an advantage over someone with no degree, but you'll have lower average earnings compares to someone with a bachelor's degree.
American workers with an associate degree have a median annual salary of $43,472 and a 3.4% unemployment rate. However, workers with a bachelor's degree have median annual earnings of $60,996 and a 2.5% unemployment rate.
Consider Enhanced JOB
SECURITY:

Getting a job is just part of the equation, keeping that job is another topic altogether. According to the Bureau of Labor Statistics (BLS), those who hold an undergraduate degree earn more and are less likely to be unemployed than those with an associates. If a company experiences a difficult financial period or is going through an economic recession, employees possessing higher college degrees are often thought of as more valuable and are therefore, less likely to be laid off.

Take for example, the recent Great Recession. Of the 7.2 million jobs lost between December 2007 and January 2010, 5.6 million were for workers with no more than high school diplomas. When 11.6 million jobs were created following the Great Recession, 8.4 million went to those holding a bachelor's degree, while only 3.1 million went to those with an associates degree and 80,000 to those holding a high school diploma.
Think about INCREASED SATISFACTION:
Apart from earning higher salaries and having greater job options and security, four-year college graduates often report higher levels of of self-satisfaction when evaluating their employment. A 2008 study done by CollegeBoard found that four-year college graduates reported the highest levels of satisfaction in their job, when compared to others with varying degrees of education.
But the benefits do not stop at job satisfaction. Four-year graduates tend to be healthier, more productive members of society, and according to a study by Richard Florida and Charlotta Melander — happier as well.
Each one of these factors demonstrates, in part, the value of earning a four-year undergraduate degree. There is not just one area in which graduates of a four-year degree program excel, but the data shows that these candidates possess the necessary skills and education to advance in the workforce — and thrive personally.
Don't forget about tuition inflation:
According to the report Trends in College Pricing 2017 that was put out by CollegeBoard, the cost of tuition at a four-year institution (public or private) is increasing and is projected to continue doing so. Adjusting for inflation, the published in-state tuition and fees at public four-year institutions increased from $3,190 (in 2017 dollars) in 1987-88, to $9,970 in 2017-18. The average cost of college has risen between 2.7 and 3.4 percent per year over the last two decades, and although that doesn't seem like a big number, but when added up over time, it makes a huge difference.
This increase outpaces both inflation and increases in median family income. If you are committed to returning to school for your degree, now is the best time to do so. By choosing to return to school now, as opposed to waiting a few years, you can potentially save thousands of dollars!
Do these 5 reasons convince you of the importance of a 4-year degree?
The end value of a four-year degree makes the additional time and expense worth it, and having a four-year degree is generally much more valuable in a competitive job market. Not only is it harder to land a job with an associate degree rather than a bachelor's degree, it's also harder to climb the professional ladder.
Have no fear, Neumann University's Admission Team is here to help you make the transfer process as easy as possible! Whether you've got some reservations or you feel confident to jump in with both feet, Neumann is ready to come to your aid.
Check out our digital resource page — Your Guide to Transferring to Neumann University — for everything you need to know about transferring to Neumann University!