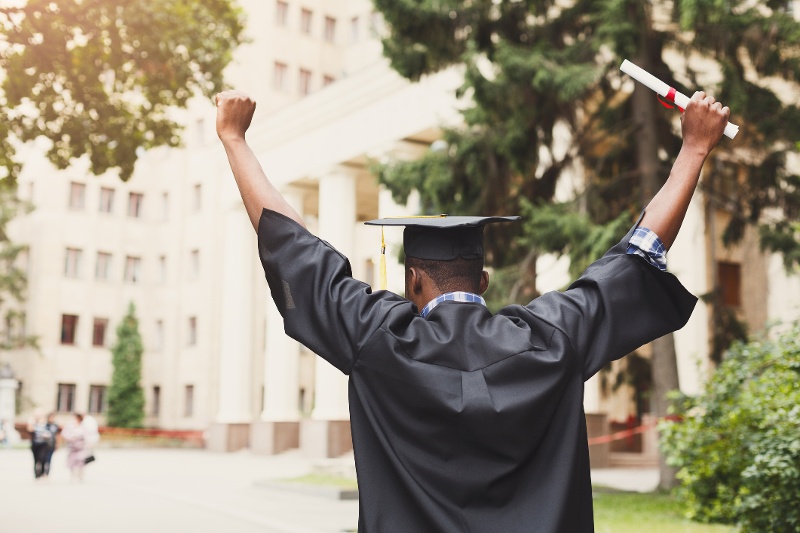 You've probably heard this a million times: It's important to secure a college degree for your professional future. But have you considered the ways in which earning a bachelor's degree is also important for your personal growth?
Choosing to enroll in college and earn your bachelor's degree is a commitment, but no matter your field of study, your undergraduate experience should challenge you intellectually and personally. And who knows, maybe getting a college degree will be rewarding in ways you haven't even considered yet.
College Advances Your Personal Growth
A bachelor's degree will help you find your purpose because it will force you to address and acknowledge your strengths and weaknesses.
The coursework you'll complete in your bachelor's degree both inside and outside of your major will help you find the field — and subfield — in which you may engage for the rest of your life. After all, if you find a field that excites you, then, as the old saying goes: "You'll never work a day in your life."
During your college experience, you'll interact with new and surprising ideologies. It's unfortunate that as we rush through our busy lives, we often fall into ruts of engagement with the same ideas and attitudes. But by going to college, you'll expand your horizons and engage with people with different perspectives, backgrounds, motives, and perceptions.
Additionally, your classes, your teachers, and your peers will expose you to innovative ideas that can revolutionize your thinking or change your outlook on life.
Note: Check out Neumann University's commentary on service opportunities!
College Boosts Your Professional Opportunities
If taken seriously, a bachelor's degree can provide you with the opportunities to think critically and prepare you for success in an ever-changing social market.
Note: Check out Neumann's Move-In Day short for the undergraduate class of 2021!
In a survey from the Association of American Colleges and Universities, 93 percent of respondents/employers asserted the notion that they want to hire people with developed communication styles, critical thinking skills, and problem-solving capabilities. College enables students to learn in a interdisciplinary manner — providing enough varied opportunities for students to learn how to think critically in a variety of ways. This idea fully encompasses Neumann University as a liberal arts institution, in that allows you to determine an academic path that uniquely fits your personality and talents.
And in some ways, earning a bachelor's degree is just practical. Individuals with bachelor's degrees earn 66 percent more than their high school-educated peers over the course of their careers, according to the Bureau of Labor Statistics. Further, many jobs that offer benefits, such as health insurance, retirement matching, and health savings accounts, require a bachelor's degree.


Understanding Neumann University's Bachelor's Degree Options
While the benefits are clear, identifying the university that best fits your needs can be a challenge.

*Fall, 2017 figures
That said, come visit us! We offer undergraduate (and graduate) program options that are designed to prepare you for your dream career — from fields like nursing to business and more. Beyond academics, Neumann also creates a welcoming environment for all students, from those right out of high school to non-traditional learners who want to complete their bachelor's degrees.
Whether you're a transfer, international, or first-generation college student, Neumann is dedicated to preparing the next generation of leaders — in a variety of ways. At Neumann, we're excited to get to know you and help you be the best you can be, both professionally and personally.
Explore our digital resource page — Financing Toolkit: A Resource for College-Bound Students — for advice on how to pay for college!