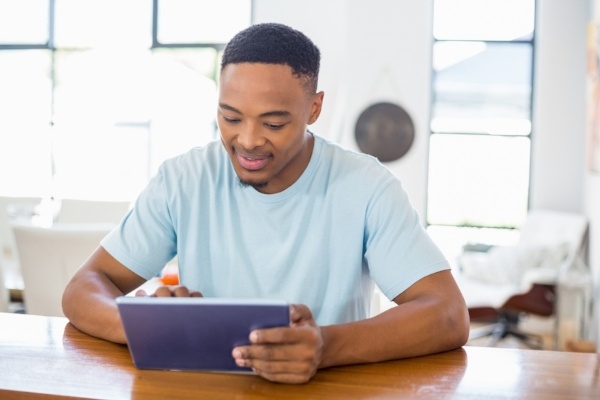 Are you thinking about pursuing an advanced business degree but want to pursue one that specifically aligns with your interest in sports?
If that sounds like you, keep reading for some tips on preparing yourself to be admitted to the sport business graduate program that best aligns with your future goals!

1. Tailor your resume to focus on relevant experience.
Make it easy for the Admissions committee to see that you have the skills required for success in the program.
The bottom line? Don't make them dig for information. Consider adding a "resume profile" that specifically highlights the experience that would most empower you to succeed in the program by placing it at the very top.
2. Get your letters of recommendation in order.
Most sport business grad programs (most graduate programs in general, actually) require you to submit letters of recommendation — most of the time, two to three.
If you have direct experience in sport business — for example, as an intern — then ask your supervisors for letters of reference. If you were never directly involved in the field, consider asking one of your undergraduate professors to write one for you. Then, ask them to highlight the character traits that will make you a strong fit for the program.
3. Request transcripts from all the colleges and universities you attended.
All graduate programs require transcripts from the colleges and universities you attended for undergrad. If you only attended one school, collecting this information will be simple. But if you attended multiple schools over several years, it may take a bit more effort to compile your records.
Don't wait on this! Admissions professionals are busy and may need some time to get your records in order.
4. Polish your letter of intent.
The first step in creating an excellent letter of intent is to describe your interest in the sport business field. Was it because you were the soccer team captain in high school? Did you consider applying for an MBA but feared that career path would take you too far away from your love of athletics?
Next, think about which sector of the industry interests you the most. Admissions committees want to know both why you are interested in this field and where you see yourself heading in your career.
5. Ask questions!
If you're interested in a specific sport business program, be sure to request more information! Take advantage of the fact that schools want to answer your questions and address your concerns. Reaching out to a particular institution, like Neumann University, will help you ensure that you're going about the graduate school admissions process in the most efficient way possible.
Understanding Neumann University's Sport Business Graduate Degree
"Challenge yourself to be prepared for the business of sports by faculty who have professionally been where you want to go."-Dr. Julie D. Lanzillo, Sport Business Program Director and Assistant Professor
Neumann University's M.S. in Sport Business is a unique option for aspiring business professionals looking for careers in sports.
Just like Dr. Lanzillo asserts above, Neumann's Sport Business program is proud to be home to faculty who have real industry experience. Neumann's faculty have been where you want to be and are dedicated to helping you get there.
Neumann's faculty members have held positions with NBC Sports, NASCAR, and the National Lacrosse League. With hands-on training and the industry connections you'll make in the program, you'll be ready to take charge in the sport business field.
The program has a one-year accelerated model. Sample courses for NU's Sport Business include:
Leadership & Sport Organizational Behavior
Financial Management in Sport Business
Sport Business Analytics
Revenue Strategies & Pricing in Sport
Legal & Regulatory Issues in Sport Business
Digital Media, Communication & PR in Sport
Event and Facility Management in Sport Business
Current Topics in Sport Business
We hope that you found this blog post helpful as you make plans to apply to graduate school.
Don't hesitate to reach out to Neumann's professionals for advice on how to make your graduate school admissions process as easy as possible.
Learn more about starting your path in Sport Business by checking out our digital resource Page — Everything You Need to Know About a Career in Sport Business!