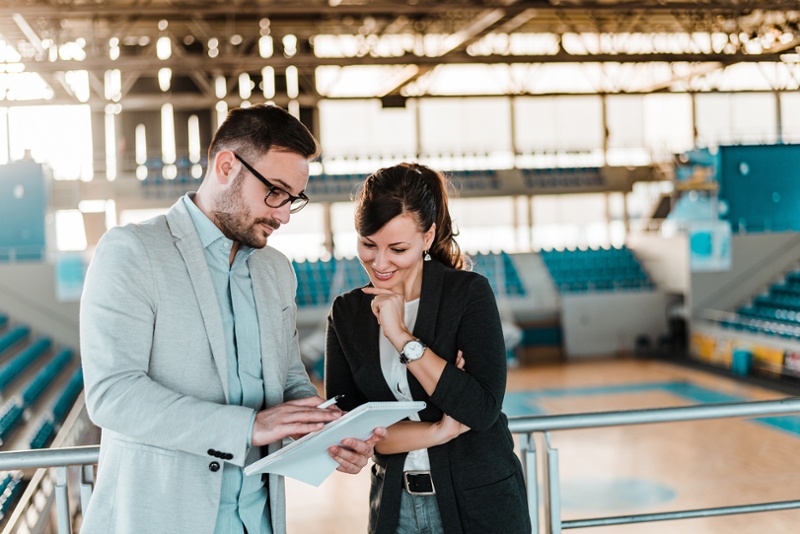 Sport business is a dynamic, exciting field for business-minded professionals who are passionate about the competitive sports industry.
But what exactly is sport business? What careers in sport business are available? What degree is most helpful when trying to break into the field? What kinds of opportunities should you seek out when building a career?
We've got you covered with answers to your most pressing questions.
What is Sport Business?
Sport business is an "off-field" approach to managing and facilitating sports. In other words, sport business relates to the practical business activities that make a sport happen: sponsoring teams, managing athletes, marketing events, communications, and facilities management — to give a few examples.
There are so many careers that fall under the sport business umbrella, and with so many unique opportunities, it pays to be innovative. If you're driven and competitive, you can apply your passions to a vast number of sport business careers, whether you're interested in sales, fundraising and development, facility and event management, social media and digital communication, marketing, partnerships and activation, or leadership.
This industry requires ingenuity and flexibility, as well as a broad knowledge of the world of sports and business acumen. Careers in sport business are accessible, with the right degree and connections.
What Can You Do with a Sport Business Degree?
The world of sports is diverse. Job opportunities evolve constantly, and there's something to be found for anyone who has the right business skills and sports industry knowledge.
Keeping a "big picture" mentality is helpful in any career, and within the sport business world, there are many opportunities to see your work impacting the entire industry.
Here are just a few of the job titles you could hold with a sport business degree:
Sales Account Executive
As a sales account executive, you'll direct an organization's sales team. You can put your creative and problem-solving skills to work as you develop innovative ways to manage the sales of the organization you're partnered with.
These professionals make an average of $127,490 a year.
College Athletics Administration
As a college athletics administration professional, you can work as a Director of Athletics in a collegiate setting in various divisions levels.
Those who work in these roles make approximately $90, 410 per year.
Social Media Coordinator
As a social media coordinator in the sport business world, you'll be responsible for integrating social media strategy into overarching marketing campaigns and examining analytics to see which tactics perform well. This may include advertising, communicating game and team information, and promoting products associated with your organization.
The average salary of a social media coordinator is $56,770.
What is the Average Salary for Sport Business Graduates?
Like any industry, the salary for different jobs in the sport business field varies based on position, location, and experience. Here are some more examples of possible positions and their average pay:
| | | |
| --- | --- | --- |
| Job Title | Average Salary | Job Growth (2020-2030) |
| | $62,800 | 8% |
| | $133,380 | 10% |
| | $99,290 | 7% |
| | $61,376 | 6% |
Neumann University: Your Ticket to a career in sports
There are more ways to get involved in the world of sports than being a professional athlete. At Neumann University, we want to equip you to make a difference in the sports industry, no matter your job title.
Our Master of Science in Sport Business gives you all you need to become a dynamic professional in the field. Developed by over 50 industry professionals, our MS in Sport Business program prepares you to fill any role in the rapidly expanding sport business world.
Within our flexible program, you'll experience classroom learning and practical preparation in order to be well-suited for whatever job comes after graduation. Interested in learning more? Request more information. You can also download our guide about sport business, or apply today.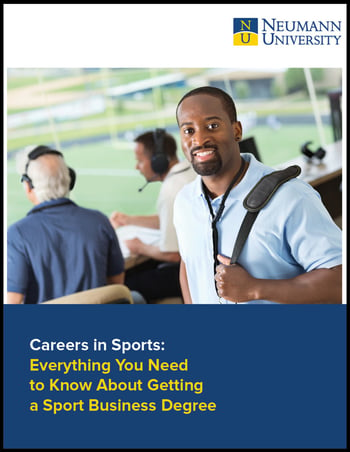 Check out our digital resource — Careers in Sports: Everything You Need to Know About Getting a Sport Business Degree.