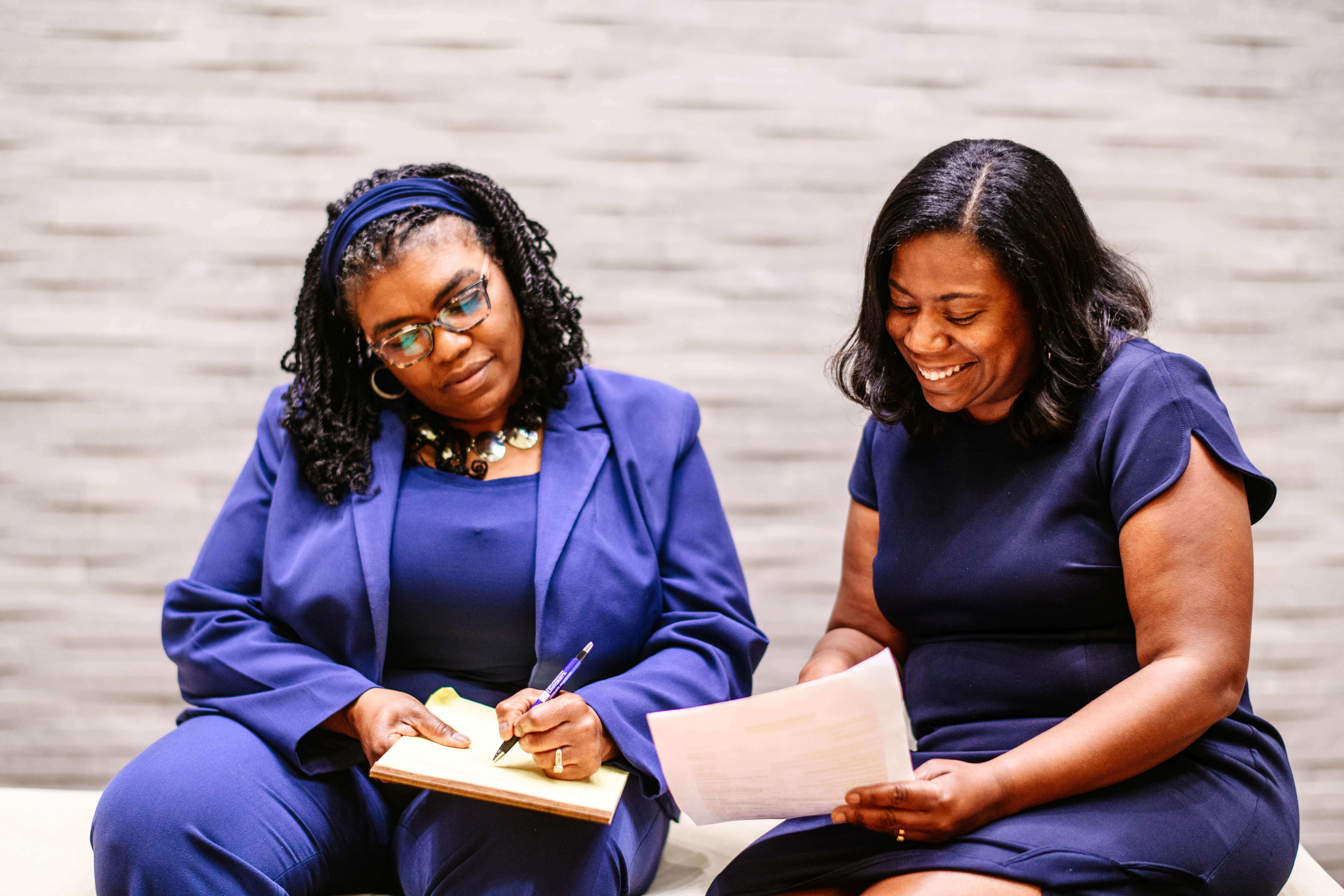 As the world faces the social and economic effects of a global pandemic, many people are wondering what the long-term implications will be for businesses and for all those they employ. The landscape of the workforce has changed drastically, as many people have been affected by layoffs, furloughs, and closings. During economic downturns, jobs can be harder to find, and many people believe they have no options but to simply wait it out. However, these waiting periods can be the perfect time to change career paths and take the leap into the career you have always wanted.
Taking advantage of this temporary interruption to pursue an advanced degree is a strategic step that will make you more marketable in the workplace in the long term. While it may seem unusual to make a significant life change amidst so much uncertainty, by choosing to invest in yourself by building up your skills, (or acquiring new ones) you will be uniquely poised to launch yourself into a successful career when the economy experiences resurgence.
Here are some of the reasons you should consider making a career change and go back to school in 2020:

1. Your current industry has taken a hard hit.
Whether your industry is experiencing layoffs or directly facing the pandemic on the front lines, the current crisis has hit some parts of the workforce much harder than others. With staggering unemployment numbers, the current economic climate is seeing the devastation of certain types of businesses, like retail, travel, transportation, and the food industry.
If you've been working in an industry struggling under the weight of COVID-19 and are interested in changing careers, returning to school is the best way to develop the skills and credentials needed to kickstart your career in a new field.
2. New job trends will emerge.
An event like the one we're experiencing now will naturally result in shifting career options. Some will disappear, and new ones will appear. In particular, those fields working in community safety, assistance, and rebuilding efforts will experience a growing demand. A recent Johns Hopkins University report explores the booming demand for approximately 100,000 people to build a national COVID-19 contact tracing program, which indicates the increasing interest in understanding public health and safety measures, and determining how to prevent a future outbreak like the one we are experiencing.
3. skilled workers are in high demand.
As some jobs disappear, there is a growing number of people vying for a limited number of opportunities. An unprecedented number of people, around the world, from new graduates to seasoned veterans, will be looking for employment. Companies are likely to continue being selective during the hiring process to hire only the most highly-skilled prospects.
According to The Economist, four-fifths of CEOs worry about skill shortages. With the talent pool suddenly expanding, employers are hoping to make the most of it. By earning an advanced degree, you are giving yourself a competitive edge and setting yourself apart from a growing pool of job seekers.
4. Degree programs are offering increased flexibility.
While many colleges and universities are determining what their coursework will look like in the fall, a growing number of remote and flexible learning programs are being offered, making it more convenient to return to school than ever before. The U.S. Department of Education recently issued guidance guaranteeing colleges and universities that are providing online education will remain eligible for federal funding through the end of 2020. Meanwhile, current and prospective students are pushing for increased flexibility in graduate programs.
As the world faces the challenges and uncertainty of the COVID-19 crisis, we are likely to continue seeing the long term adoption of remote and flexible learning options that can accommodate learners from all backgrounds while ensuring their success and safety.
5. There are Emerging Opportunities for Career Changers.
Currently, many career fields are becoming increasingly important for combating and addressing the challenges that exist as a result of a global pandemic. These careers offer successful paths for those interested in making a career change and in making a lasting impact on the community.
Here are a few degrees to consider pursuing in 2020:
Business and Organizational Leadership
It is an unfortunate reality, but most people have experienced poor leadership at some point in their career. Those who have been subjected to insufficient or problematic leadership in a professional setting understand the detrimental effects that can occur as a result — for individuals, teams, and organizations.
The fact that there is a significant leadership gap in today's professional landscape means that strategic, exemplary leaders are needed — across a range of occupations and industries.
Especially in times of crisis, we need leaders who are able to make smart, ethical, and strategic decisions to help communities overcome the present obstacles. The Business and Organizational Leadership degree at Neumann University takes a personal and creative approach to leadership, preparing professionals to deal with unconventional situations while inspiring others to achieve their fullest potential.
Public Safety Administration
An accelerated, online degree completion program designed for adults currently working in the fire service, law enforcement, and emergency medical services fields, the field of public safety administration focuses on meeting the challenges in public safety structures. This field is in need of ambitious, results-driven professionals who have the skills needed to make a real difference in the lives of others.
Nursing
As hospitals and staff struggle to meet demands, the importance of highly-qualified nurses to face whatever challenges may come is one of our greatest priorities. The field will continue to need skilled leaders who can work closely with doctors, patients, and other nurses in highly-stressful environments. A graduate nursing degree will open up doors in the nursing field with specialized paths that offer flexible career options.
Pastoral Clinical Mental Health Counseling
As many struggle with job loss, loneliness, food scarcity, and other painful circumstances, there is a growing need for talented, qualified mental health professionals who possess the skills and patience to help people impacted by the pandemic. NU's program in Pastoral Clinical Mental Health Counseling prepares graduates to meet the unique mental and spiritual demands of a modern, global society.
Education
All educators are currently being relied on in new and challenging ways, and many may be struggling to meet the emotional needs of their students as they typically would in the classroom. Neuman's University's MS in Education with an Emphasis in Social Emotional Learning offers graduate students the opportunity to acquire a wide range of knowledge and skills to prepare them to assess and meet the social, emotional, mental, and behavioral needs of all learners, even from a distance.
Sport Business
While many sports have been placed on pause, there is a renewed excitement about their impending return. A master's in sport business will help you transition to this dynamic career field by teaching you about the business elements of the sport industry. At Neumann, our Master of Science in Sport Business program is designed to give you a comprehensive understanding of all areas of the management of sport organizations.
Athletic Training
Many people across the population are giving extra attention to their health and fitness during this time. The practice of athletic training encompasses preventing, examining, diagnosing, treating, and rehabilitating emergent, acute or chronic injuries and medical conditions in the physically active population, which, in turn, allows people to continue moving and taking care of their bodies. A master's in athletic training will provide you the skills and training needed to help others live a stronger, healthier life.
Neumann University can get you started on your career change Today.
Whether your current employment has been affected by the recent crisis, or you are simply ready to make a career change, now is the time to take the first step toward a new career journey. The current economic climate is perfect for those seeking to gain the skills needed to reshape their career trajectory.
At Neumann University, we're committed to helping you achieve your goals ⁠— whatever direction they may take. If you're interested in taking the first step toward a new career, we invite you to explore all of our advanced degree options or begin an application today!
Explore Neumann University's Resource Library for a list of our comprehensive digital resources: