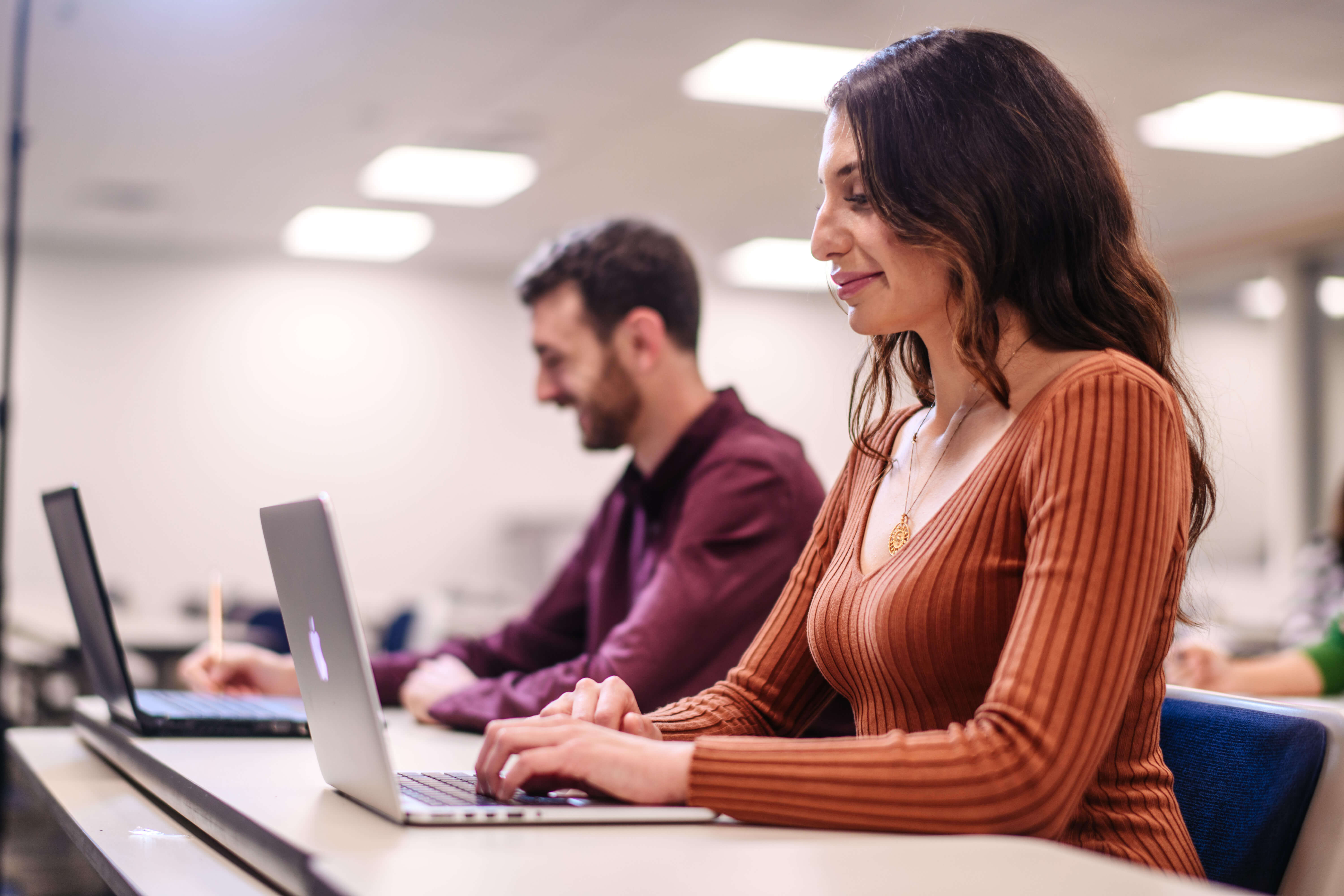 The research is overwhelming: Obtaining a bachelor's degree is important for professional advancement. When weighing the value of a high school diploma or some college credit, against a four-year degree, research is clear that an undergraduate degree outperforms in every area of consideration.
Need more convincing? Let's talk about some data-driven reasons you should go back to college and complete your four-year degree — especially if you're dedicated to launching a successful career in the field of business.
1. Tuition Inflation
If you're determined to eventually obtain your college degree, financially, you should know that now is the best time to do so. According to Higheredjobs.com, "tuition has increased 100 percent since 2001, even after accounting for inflation" and is predicted to continue to increase. Further, the average cost of college has risen between 2.7 and 3.4 percent per year over the last two decades, and although these figures don't seem incredibly significant when added up over time, it actually does make a significant difference in what tuition will end up costing you.
By going back to college now, as opposed to waiting a few years, you can potentially save thousands of dollars, and who doesn't want that?
Note: To help with affordability, Neumann University offers discounts for all students enrolling in a degree completion program.
2. Increased Earnings
Data from the U.S. Bureau of Labor Statistics finds that on average, "workers who hold at least a bachelor's degree earned more than the $932 median weekly earnings for all workers in 2018." These earnings can add up to hundreds of thousands of dollars more on average, by retirement, than a high school graduate who doesn't go on to pursue a bachelor's.
For business professionals specifically, earning a bachelor's degree that teaches you the skills needed to lead a team, manage finances, and make data-driven decisions will open up a variety of career options not available to those who do not hold a four-year degree. Armed with the tools and knowledge needed to thrive in an upper management or leadership role, you'll have the opportunity to make thousands more per year because you won't be limited to entry-level roles.
3. More Promotion Opportunities
Earning an undergraduate degree can not only help you secure a job post-graduation, but it can also lead to promotions and further career advancement within the employee's current industry. When the opportunity for a promotion occurs, having an undergraduate degree can place you above competitors that only hold an associate's degree or a high school diploma.
Pro Tip: Interested in the kinds of careers available to graduates of a four-year business degree? Check out 7 Business Careers for Adult Learners Going Back to College.
When considering the field of business, having a bachelor's degree will allow you to more effectively compete with other professionals for management or senior leadership positions. For instance, if you're currently working as an executive assistant but you're hoping to secure the operations manager position that just became available at your company, employers will recognize the skills and knowledge you've obtained from graduating with a four-year degree in a business-related field and will be more likely to hire you based on your degree.
4. Advantage of Job Security
Did you know that those who hold a college degree not only earn more but are less likely to be unemployed compared to those who have an associate's degree or a high school diploma? When 11.6 million jobs were created following the Great Recession (between 2007 and 2010), 8.4 million of those new jobs went to professionals holding a bachelor's degree, while only 3.1 million went to those with an associate's degree and 80,000 to those holding a high school diploma.
In short, landing a job is one thing, but keeping that job is another issue altogether. To make yourself valuable, indispensable even, to employers, it's crucial that you choose an academic program that's going to give you the knowledge and skills needed to thrive in our ever-evolving professional landscape.
[Student Spotlight] A Graduate of NU's Business and Organizational Studies
Hear from Audrey Everett, a 2018 graduate of Neumann University's Business and Organizational Studies degree completion program. Learn how this accelerated, four-year degree prepared Everett to transition into a more advanced role and increased her skill sets.
Going back to college for a bachelor's degree at NU
The exclusively online Bachelor of Science in Business and Organizational Studies program at Neumann University is designed to provide adult learners, who may have earned previous college credit, with the opportunity to complete a bachelor's degree. Applicants often bring some college credit to the table, whether from a four-year university or a community college, some may even have already earned an associate's degree, and some have work and military experience.
If you have questions about pursuing the Business and Organizational Studies degree completion program at Neumann University, we encourage you to contact us today! We can't wait to help you achieve your goals.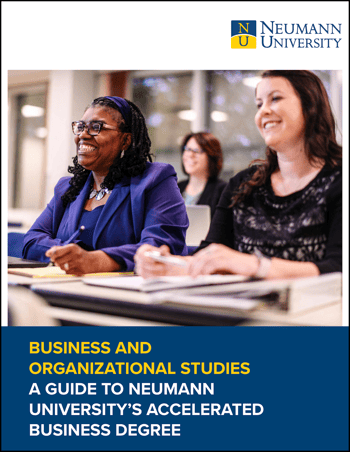 Download Neumann University's resource: Business and Organizational Studies — A Guide to Neumann University's Accelerated Business Degree!