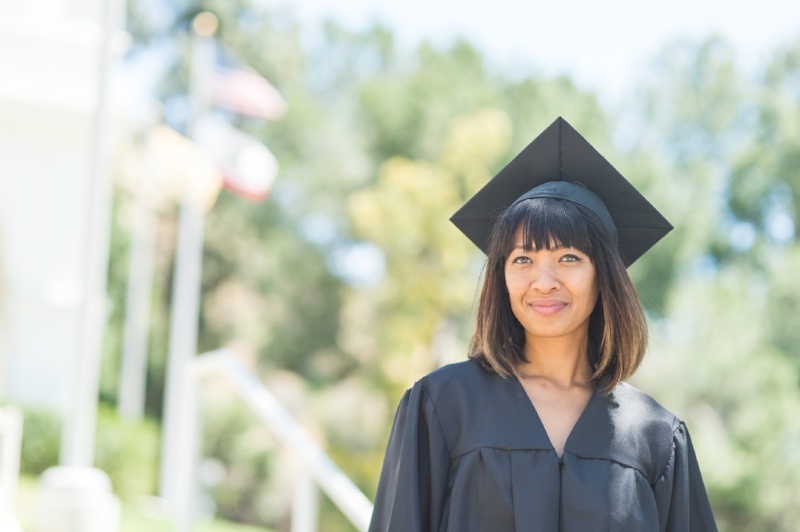 The research is overwhelming: Holding a four-year degree is important for professional advancement. When weighing the value of a high school diploma or some college credit, against a four-year degree, research is clear that an undergraduate degree outperforms in every area of consideration.
Now, the most common objection to a traditional undergraduate degree is the cost. While this is a significant factor, and one that must be considered carefully, the ROI and the value of a four-year degree only continues to increase.
If you are set on returning to school to complete your undergraduate degree, you should consider doing so via this option: degree completion programs!
1. Consider Tuition Inflation
According to the report Trends in College Pricing 2017 that was put out by CollegeBoard, the cost of tuition at a four-year institution (public or private) is increasing and is projected to continue doing so. Adjusting for inflation, the published in-state tuition and fees at public four-year institutions increased from $3,190 (in 2017 dollars) in 1987-88, to $9,970 in 2017-18. The average cost of college has risen between 2.7 and 3.4 percent per year over the last two decades, and although that doesn't seem like a big number, when added up over time, it makes a huge difference.
This increase outpaces both inflation and increases in median family income. If you are committed to returning to school for your degree, now is the best time to do so. By choosing to return to school now, as opposed to waiting a few years, you can potentially save thousands of dollars!
2. Consider Job Security
Getting a job is just part of the equation, keeping that job is another topic altogether. According to the Bureau of Labor Statistics (BLS), those who hold an undergraduate degree earn more and are less likely to be unemployed than those with an associates. If a company experiences a difficult financial period or is going through an economic recession, employees possessing higher college degrees are often thought of as more valuable and are therefore, less likely to be laid off.
Take for example, the recent Great Recession. Of the 7.2 million jobs lost between December 2007 and January 2010, 5.6 million were for workers with no more than high school diplomas. When 11.6 million jobs were created following the Great Recession, 8.4 million went to those holding a bachelor's degree, while only 3.1 million went to those with an associates degree and 80,000 to those holding a high school diploma.
3. Consider Salary Increase
It is no secret that college graduates can expect to make a better salary than those without a four-year degree. According to a 2013 study by the Pew Research Center, the difference in median annual earnings between millennial high school and college graduates stands at $17,500. According to the Federal Reserve Board of San Francisco, a college graduate can expect to earn $800,000 more on average, by retirement, than a high school graduate who doesn't go on to pursue a bachelor's.
4. Consider Increased Satisfaction
Apart from earning higher salaries and having greater job options and security, four-year college graduates often report higher levels of of self-satisfaction when evaluating their employment. A 2008 study done by CollegeBoard found that four-year college graduates reported the highest levels of satisfaction in their job, when compared to others with varying degrees of education.
Additionally, current college graduates have a positive outlook on their future careers, with 86 percent of millennial college graduates view their current employment as a career or a "stepping stone to a career," while only 57 percent of millennial high school graduates feel similarly. Furthermore, high school graduates are three times more likely to describe their employment as "just a job to get by."
5. Consider Career Advancement
Having a four-year degree is also incredibly important for those considering making a career change. Frequently when hiring, companies don't require an undergraduate degree in the specific field, so long as you have related experience and can demonstrate that you possess the necessary skills.
If you are looking to change careers or job positions, an undergraduate degree is extremely valuable because it serves as a stepping stone into that new industry. Without a four-year degree (doesn't matter what discipline), it is often harder to make a big career change.
Do the numbers convince you?
Each one of these factors demonstrates, in part, the value of earning a four-year undergraduate degree. There is not just one area in which graduates of a four-year degree program excel, but the data shows that these candidates possess the necessary skills and education to advance in the workforce — and thrive personally.
The Faculty at Neumann University who teach the courses in our degree completion programs are experts with real-world training and field experience, many of whom are still working in their specific industries. Professors nurture students and help them to grow and thrive by cultivating an environment of questioning, creativity, critical thinking, and problem solving — all of which develop the talents needed for a successful career.
We invite you to request more information today!
Explore our digital resource page — Degree Completion Programs in 2020: Here's What You Need to Know!