James is Defensive Player of the Year - Again
Carlos Wylde-Gladbach
Apr 27, 2023 7:04:29 PM · 2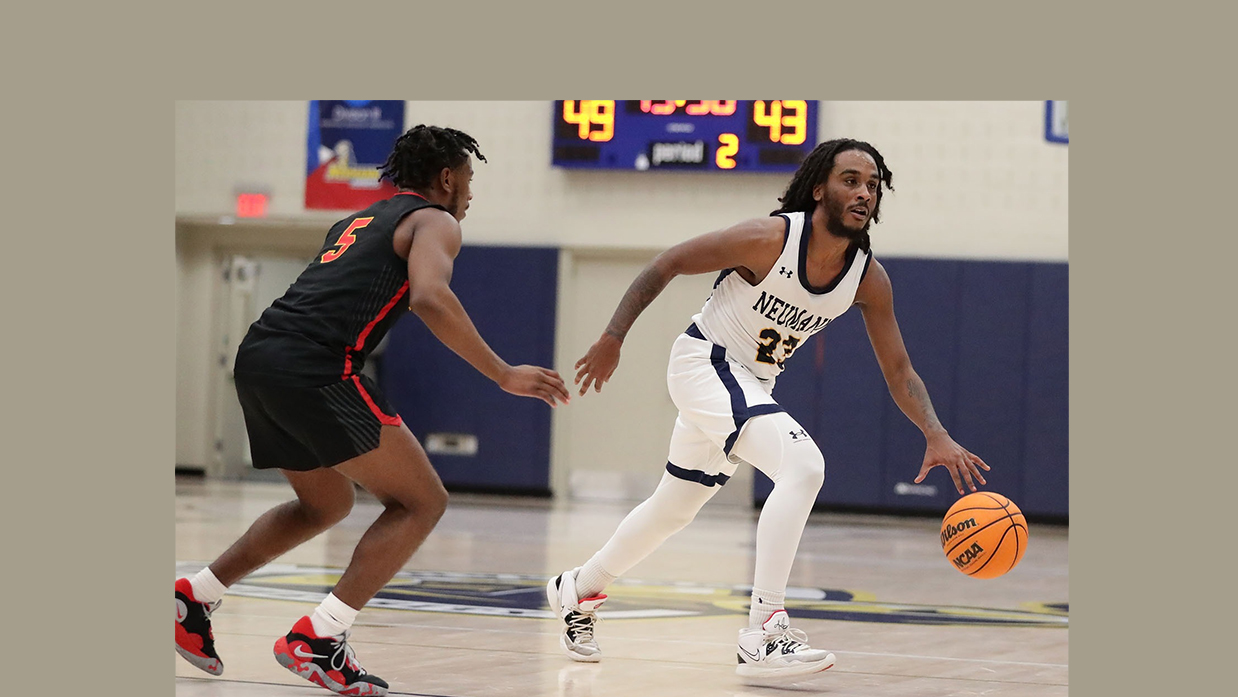 Tony James is a senior transfer student who came here from Northampton Community College in 2021 and shook up the conference. "He took it as a badge of honor to play typically the opponents' best offensive player," said coach Jim Rullo about James. James has always been a hard worker. Even when his offense wouldn't go his way he would work his tail off defensively.
That is why James won this year's Atlantic East Conference Defensive Player of the Year award for the second year in a row. Coaches all around the conference acknowledged that James may not have the stats but his grit and determination just to get his hand in the player's face each and every time deserved recognition.
"It feels good actually and just makes me feel proud that I am receiving this recognition for the second year in a row. It's crazy because in high school I wasn't always the best defender, but as time went on I just kept getting better and better."
He added, "Defense is a side of the game I really started to like and was serious about. It was another way for me to stand out and impact the game… We all know people hate defense for the most part, but those willing to have the toughness and dedication to stop the opposing team and limit them is what defense is all about."
About the team and its future James said, "I think we sort of adopted a defensive culture here at Neumann which allows the younger guys under me to have some motivation. Playing defense is not something a lot of people want to do but it wins lots of games and ultimately championships."
Going into this year James had many goals. Of course, one of those was to repeat as conference champions and go back to the NCAA tournament but unfortunately they fell just short of that this year.
"I was big on making sure I enjoyed every moment since it was my last year. In the end, I felt I accomplished this because, in the end, I wasn't really sad about the outcomes. I was more appreciative of being in the position I am in. Making my family proud was the biggest goal I accomplished. Overall I just wanted to impact every game I played in and make sure, no matter what, I found a way to contribute and affect the game in a way that helps my team win."
What's next for Tony James? He is not sure exactly sure what he wants to do, but he is considering returning here for a graduate program. James said, "I feel like it would be a great opportunity and allows me to play a different role in the Neumann community rather than on the athletic side."