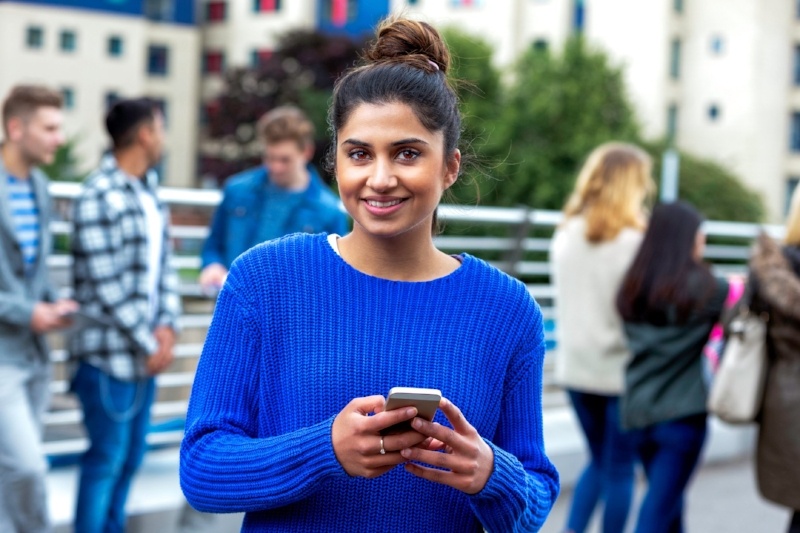 If you're thinking about transferring to a new college to finish your four-year degree, you probably have a decent amount of stress in your life. If figuring out how to pay for college is contributing to your stress, worry no further!
Neumann University is ready to help you explore all your financial aid possibilities. Here are a few financial aid options to consider as you also consider how to transfer colleges.
1. JUST DO IT: FAFSA.
FAFSA is an abbreviation for the Free Application for Federal Student Aid. The application gives prospective undergrad and graduate students the opportunity to apply for federal aid. Once this application is submitted, the government decides your eligibility to receive assistance and funding level.
It's important to stay organized because the FAFSA has several sections that you must fill out before submitting it. Before you start the FAFSA, you need to create a FSA ID, which is a username and password that allows you to access information online. Besides a FSA ID, you will need to collect and keep track of a few different documents. Depending on your situation, you may need these documents when filling out your FAFSA.
2. Whether Wacky or Traditional, Apply for Scholarships!
Traditional: There's sometimes free money simply based on who you are, where you're from, and other biographical information. Whether you qualify for first-generation college student scholarships or scholarships based on Pennsylvania residency, make a list of quick facts about yourself and then search online for related scholarship programs.
Wacky: There are quite a few programs that offer scholarships for your more eccentric skills, traits, and interests. You can win college cash for making the best duck call (yep, really) or for your interest in asparagus (food management, actually). Don't lose heart if you don't qualify for traditional academic scholarships; there's financial help for the wacky student too.
3. Tax Breaks for college students exist:
You may not be aware that there are several major college tuition tax breaks that can give you some extra cash. Here are a couple of the most lucrative ones.
The American Opportunity Credit can give you up to $2,500 if you're within your first four years of postsecondary education and taking classes at least half-time. You might be eligible for the full credit if your AGI is $80,000 or less for single filers or $160,000 or less for married couples filing jointly.

The Lifetime Learning Credit can give you up to $2,000 and can apply to someone in any phase of postsecondary education taking any number of classes. However the the AGI limits are stricter for the full credit, at $55,000 for single taxpayers and $110,000 for married couples filing jointly.
4. The Best of Both Worlds: Work Study Programs.
Work study is a form of financial aid dependent on FAFSA eligibility. Since it offers students part-time jobs on campus, the employers need to take your class schedule into consideration when they give you working hours. Some perks are that the hiring process can be more straightforward than other employment, hours are flexible, and your job location is conveniently close!
Furthermore, while regular employment income can reduce your financial aid eligibility, work study income never counts against you.
5. Part-Time Jobs and/or "side Hustles:"
Working a job during college helps you earn more and offers valuable working experience and references.
A few flexible side hustles that might work well for your college schedule are tutoring, babysitting, pet care, driving services (such as Uber or Lyft), delivery services, or fitness instruction.
6. Check Out NU's Merit-based scholarships!
Neumann University offers more than 30 endowed scholarship programs, designed to help virtually every student from those with unique needs (such as single mothers) to those seeking specific majors (e.g., Nursing, Business). For many of these, transfer students are just as eligible as any other student.
We also have a few merit-based scholarships designated for transfer students:
Francis Scholarship can award students up to $13,000
Clare Scholarship can award students up to $11,000
Heritage Scholarship can award students up to $9,000
All students who complete an application for admission are considered for merit-based scholarships. Typical recipients have a minimum C+ grade point average and show, through their academic work, their ability to succeed in a challenging academic environment.
7. Also ... NU's Phi Theta Kappa Scholarship for transfers:
Neumann's Phi Thea Kappa Scholarship, in the amount of $2,000 per year ($1,000 each semester), is given to incoming full-time transfer students who are Phi Theta Kappa members.
The PTK Scholarship may be awarded in addition to a student's merit scholarship. Students are considered for this scholarship at the time of application to the University and will need to submit a copy of their PTK membership card/record as a supplemental item with their application.
EXPLORe NEUMANN UNIVERSITY'S FINANCIAL OPTIONS
At Neumann University, we want to make it easy for you to discover and qualify for the many grants, student loans, and work-study opportunities available to you. Neumann is committed to making it financially possible for academically-qualified students to pursue their studies at Neumann University.
We invite you to request more information today!
Check out

our digital resource page – Financing Toolkit: A Resource for College-Bound Students – for advice on how to pay for college!