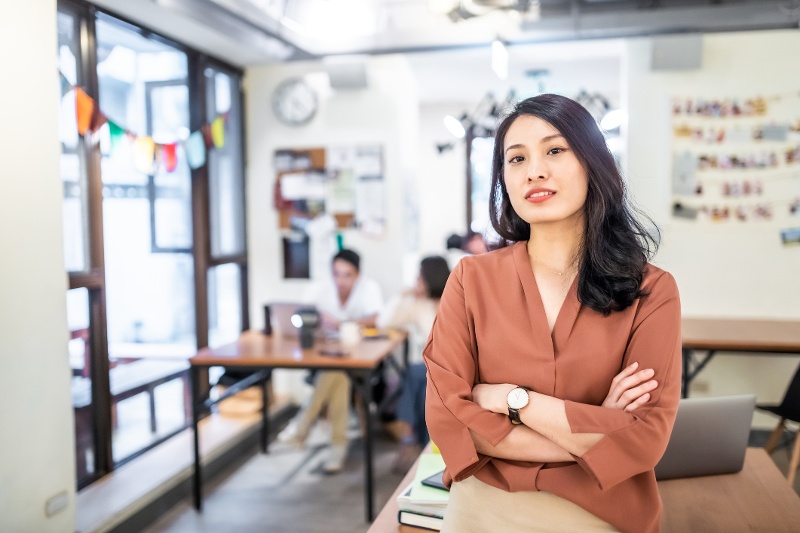 The business world is expansive and encompasses a wide range of industries and specialties. Within every business, however, there is a shared need for strong, positive leadership and individuals who are willing to lead organizational change.
Unfortunately, many organizations experience a lack of sufficiently qualified leaders, resulting in problematic workplace situations. Frequently, individuals are placed in positions of leadership because of professional experience or seniority without receiving the proper training needed to effectively oversee a team. Professional experience alone cannot guarantee that an individual possesses the critical interpersonal skills needed to be an exemplary leader.
Being an exemplary leader requires the ability to communicate effectively, make ethical and data-driven decisions, and encourage and motivate teams and individuals.
If you're interested in pursuing a leadership career, an advanced professional degree can make a powerful addition to your resume. Perhaps you've even considered earning a Master of Business Administration. However, to build strong leadership skills and achieve your goals, there are other types of business degrees that may be a more strategic route — alternative to an MBA degree.
What types of business degrees are there?
While many people consider a Master of Business Administration (MBA) to be the industry standard for building a career in business, there are alternatives to an MBA degree that can offer significant advantages for those interested in leading organizational change.
Depending on area of interest, there are many educational paths a person could follow to build a career in a specific industry, like sports, television, or finance. For those wanting to pursue leadership careers, regardless of industry or specialization, earning a graduate degree in business and organizational leadership can make you indispensable in a variety of industries in today's workforce.
A master's in business and organizational leadership is a strategic option for all types of professionals who want to develop the leadership and organizational development skills necessary to lead teams and organizations.
What makes NU's Business and Organizational Leadership program unique?
At Neumann University, our Master of Science in Business and Organizational Leadership program helps highly-motivated professionals develop the tools necessary to find innovative solutions to business management and societal challenges, allowing students emerge ready to assume advanced leadership careers in the workplace and the community.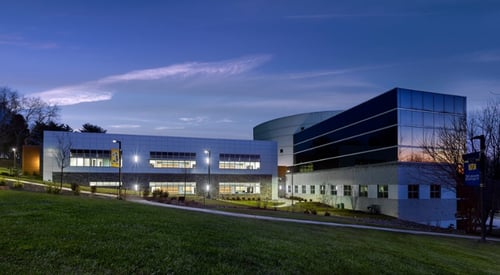 Here are seven need-to-know facts about Neumann University's Business and Organizational Leadership program:
1. It's for anyone, from any field.
This program is for anyone from any field who wants to learn change leadership skills.
Considered "a portable degree," the Business and Organizational Leadership degree at Neumann University will provide you with sought-after skills and knowledge that are relevant and transferable to a variety of fields and business careers. So, even if your career goals are in a different field than the one you're coming from, a master's in Business and Organizational Leadership can help you realize those goals.
2. You'll cultivate both "soft and hard skills."
To thrive in business, there are many skills one needs to acquire; however, to grow as a business leader, business acumen alone isn't enough. Hard skills are generally the abilities one possesses that are measurable, for example one's proficiency working in Excel. Soft skills, on the other hand, are less quantifiable, such as the ability to resolve conflict or relate well to others. Both skill sets are important when building a leadership career.
NU's Business and Organizational Leadership program takes a human and ethical approach to management, allowing the cultivation of both soft and hard skills. In addition to business operations, students will also develop expertise in communication techniques, leadership theory, multicultural workplace dynamics, and team development.
3. We take an interdisciplinary approach to business.
Our Business and Organizational Leadership curriculum is rooted in the liberal arts, and it takes an interdisciplinary approach to learning that makes it applicable to professionals from a diverse range of backgrounds including technology, banking, insurance, marketing, research, health care, education, law enforcement, public affairs, and engineering.
The program provides individuals with the sought-after skills and knowledge that are relevant and transferable to a variety of fields and business careers.
4. There are opportunities to apply what you're learning to real life — and to your industry.
The capstone project is the culminating experience of the program designed to provide students with an opportunity to demonstrate mastery in the field of organizational and strategic leadership. Through the project, students work with their instructor to develop and implement a socially or ecologically responsible solution to a current workplace problem ⁠— this can include the creation of a new business model, a strategic plan or analysis, or a new program or service for a local nonprofit.
As the pinnacle of the program, the capstone project gives students the opportunity to research and develop ways to implement positive change in their industry and incorporate what they are learning into real life experiences.
5. This graduate leadership program is designed to be flexible.
Arranged in a cohort-style, NU's Business and Organizational Leadership degree adopts a flexible and accessible completion format. The program can be completed in 18 months and is offered either exclusively online, fully in person, or in a hybrid format. Held in eight-week sessions, students are able to complete full 30-credit hours in a way that accommodates their current work, family, and personal responsibilities.
6. Graduates see improved job outcomes and increased earning potential.
Because employers are seeking experienced business professionals who have knowledge of leadership best practices, graduates can expect to possess a competitive edge over other candidates for promotions in their field and, as a result, attain a more lucrative salary.
According to the Bureau of Labor Statistics, the employment rate of all business management occupations is expected to grow 7 percent between 2018 and 2028 — higher than the national average of all occupations. In addition, the average annual salary for business management professionals was $105,660 in 2019.
7. You will be able to leave a lasting impact in your field.
Throughout the program, you will work with Neumann University faculty and your fellow students to collaborate, learn, and grow in your capacity as a leader. You will develop the necessary skills required to impact change and improve job satisfaction for those you work with. Upon completion of the program, you will have acquired not only an acute business acumen but a deep awareness for the emotional intelligence of individual subordinates, inspiring them to their fullest professional potential.
Kickstart your leadership career with Neumann University.
"Neumann University's graduate Business and Organizational Leadership degree was very informative and educational. Throughout the Business and Organizational Leadership program, students were charged to reflect upon their own values and principles. Ethics and examples thereof were provided to clearly illustrate the conduct a professional should strive for. According to Neumann University's website, the Franciscan tradition entails 'respect for individuals, concern for the environment and social responsibility.' These are good traits for an individual to possess regardless of their career or role. Since these traits are positive, humanitarian qualities they contain much value in any scenario. For this reason, it is effortless to relate these principles to strategic learning and a learning organization."
—Richard Souders, Business and Organizational Leadership, 2019
Because Neumann University's Master of Science in Business and Organizational Leadership takes a holistic and human approach to developing exemplary leaders, graduates leave ready to immediately apply what they've learned, regardless of career field. Students develop the skills necessary to lead teams, overcome workplace challenges, motive and encourage their coworkers, and make a meaningful impact on their industry.
To learn more about our program and how we can help you build a successful career in leadership, we invite you to schedule an individualized appointment with an admission counselor or begin your online application today.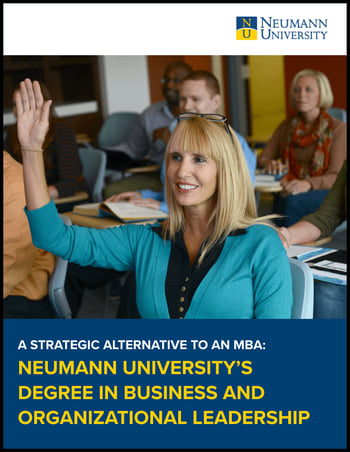 Choose to boost your leadership career in 2020. Download Neumann University's Business and Organizational Leadership Guide.