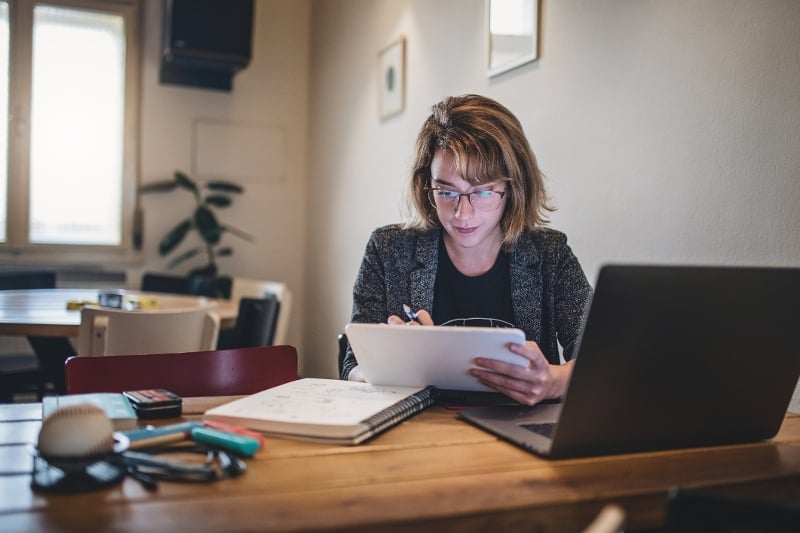 As an adult student considering going back to college to complete your bachelor's degree, you might feel like you're isolated, out of place, or just really unsure about the degree completion options that are available to you.
Despite these challenging thoughts, you should know that the Education Writer's Association finds that more than 40 percent of the nation's college student body are non-traditional students (25 years of age and older)! This means that you aren't alone and that there are many non-traditional college students seeking to finish their four-year degree today.
Whatever your reason for going back to school, you probably have so many questions. Questions like these:
Are there scholarships for people going back to college?
What is the real value of a bachelor's degree?
How can a non-traditional student thrive in an undergraduate program?
Which adult education programs should I consider?
Keep reading for a list of helpful tips specifically for non-traditional college students like you!
First, what is a non-traditional student?
When people think about a "traditional college student," they are probably thinking about young adults who graduated high school and immediately (or within a year or two) enrolled in an undergraduate program. A "non-traditional" student is typically an older adult who is going back to college (or enrolling for the first time!) in order to obtain a four-year degree.
These adult learners typically have work experience under their belt and may have a family or full-time job to balance. Adult learners who choose to get a bachelor's degree are often looking for accelerated, flexible degree completion programs that will allow them to achieve a college degree without disrupting an already busy/full lifestyle.
1. Get the answer to one very important question:
What is a degree completion program?
A degree completion option is designed specifically for adults with some post-secondary education but who have not yet completed a four-year degree. Applicants often bring some college credit to the table, whether from a four-year university or a community college, and some may have earned an associates degree or hold some prior work experience.
Degree completion options exist to build upon the work students have already completed and to help them earn a four-year undergraduate degree to better their personal and professional lives.
2. Understand who should pursue a degree completion program:
Often students are returning to college for degree completion programs because they began a undergraduate degree and it became necessary for them to put their college education on hold — frequently to earn money or to support a family.
The professional training experiences that these students have acquired while away from the classroom can be considered for credit that can be put toward the degree completion program. Above all, students must possess a desire to learn and advance themselves through the education they are pursuing. So, if you're dedicated to going back to college in order to better your professional and personal situation, you are the perfect candidate for a degree completion program!
3. Know that You Don't Need to Quit Your Day Job:
If you're concerned that you won't have the time to fit going back to school into your work schedule, you'll be pleased to learn that most degree completion programs are specifically designed for working adults. These programs for non-traditional students have been optimized to be the most effective use of both your money and time.
Students considering going back to college are often encouraged to continue working at their current job to help pay for their education. The on-the-job experience is also one of the factors that makes these students highly motivated and who can draw on their practical and professional experience to help them complete their degree.
4. Take advantage of Financial aid:
There are many degree completion students who benefit from some form of financial aid. Here are a few financial aid options for students considering going back to school to complete their bachelor's degree.
After you have exhausted these avenues, contact Neumann University's Business Office to talk about payment plans.
5. Look to the future; keep motivated:
According to the New York Times, the college degree is becoming the new high school diploma. In order to remain competitive with the current job market, a bachelor's degree is practically a prerequisite on job applications.
With that in mind, not only will the number of career opportunities increase with a bachelor's degree, but the overall job quality and personal satisfaction will increase as well. College grads also tend to be healthier, happier, and more productive members of society. So, if you start to feel discouraged while in college, remember that the time you're spending on this degree is temporary — and will be so worth it once you're finished!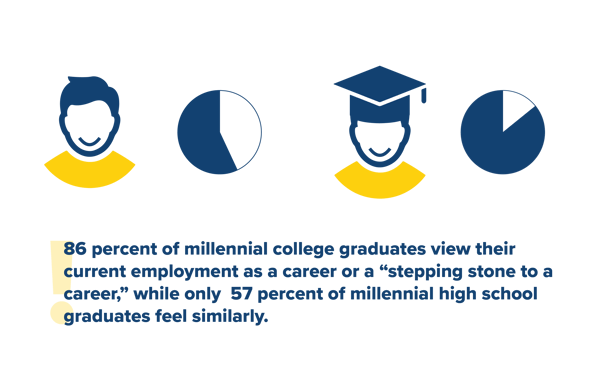 6. Accept the help from admission coordinators:
When preparing to apply for a degree completion program, you should first contact an admission professional at your school of interest. Admission coordinators or enrollment specialists are there to help you as you consider going back to school to complete your college degree — no matter where you are in your decision journey.
If you're thinking about enrolling in a degree completion program at Neumann University, you can contact the Office of Adult and Graduate Admissions by phone at (610) 361-5208 (or (800) 9-NEUMANN, ext. 5208) or by email at gradadultadmiss@neumann.edu.
7. Explore Degree completion Programs at NU:

At Neumann University, we know that you are making big sacrifices to return to school and finish your degree. Our degree completion programs honor your sacrifices through its flexible online learning model, dedicated and experienced faculty, supportive admission staff, affordable tuition and financial assistance, and quality four-year degree delivered in an accelerated format.
Neumann offers two unique and flexible degree completion options for non-traditional students.
Our online BS in Business and Organizational Studies will strengthen graduates' presentation skills and equips graduates to describe organizational dynamics through multiple perspectives.
Our online BS in Public Safety Administration is an accelerated undergraduate degree completion program for adults currently working in the fire, police, and EMS fields.
If you have questions about going back to school to obtain a bachelor's degree, don't hesitate to contact us today!
Explore our downloadable resource: Degree Completion Programs in 2019: Here's What You Need to Know!