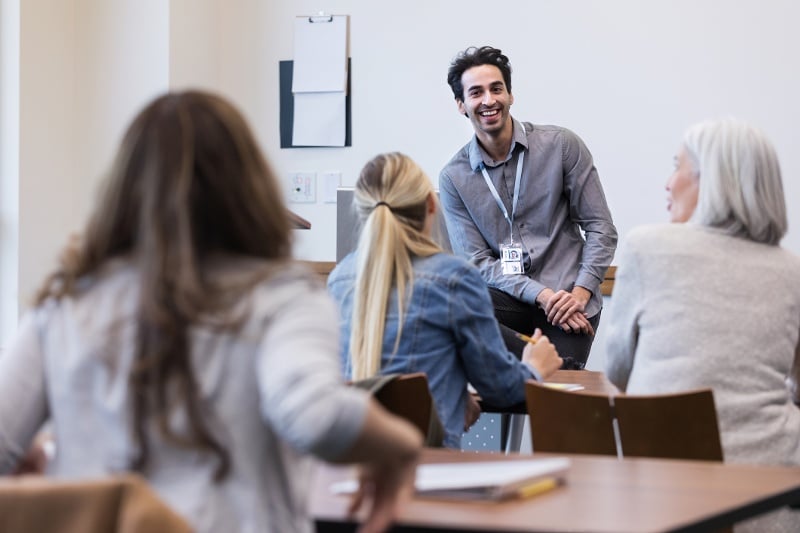 A quality teacher can spark an interest in learning that lasts a lifetime and can help students grow to be responsible citizens and healthy adults. Those who choose to pursue a career in education are helping to provide opportunities for the success of future generations. Considered to be one of the most rewarding professions, there is a growing need for highly-qualified teachers who can meet the needs of diverse populations and instill a lifelong love of learning.
As the field of education faces a variety of challenges, we are consistently in need of great teachers who can be strong leaders, overcome obstacles, and make a difference in the lives of their students.
Let's talk about one very important question for aspiring educators: What is the employment outlook for teachers in Pennsylvania?
Understanding the Employment Outlook for Teachers with a Master's Degree in Education
With the increased pressure many school districts are under, it is a growing priority to hire creative, forward-thinking teachers who can overcome existing challenges and navigate the diverse learning needs of their students. Sadly, though, many schools are struggling to meet the demand for highly-qualified teachers. In 2018, the U.S. had an estimated shortage of 112,000 teachers, according to the Learning Policy Institute. In particularly high demand are teachers in STEM subjects, foreign languages, and special education. These in-demand fields often require greater expertise than a bachelor's degree provides, making a master's degree in education more desirable.
Data collected by the Bureau of Labor Statistics shows that those who obtain a graduate degree in any field have a lower unemployment rate compared to those with less education. In fact, in 2018, only 2.1 percent of professionals holding master's degrees in the United States were unemployed.
Getting a master's degree in education = increased earning potential
Pennsylvania ranks fourth in the nation with an average starting teacher salary of $40,760. That said, eight metropolitan areas in Pennsylvania have wages for secondary school teachers that are significantly higher than the national average.
Obtaining a master's degree in education not only heightens your skill level and increases your competitiveness, but it also increases your immediate earning potential. According to the National Council on Teacher Quality, 88 percent of "larger [school] districts in the country … offer an increase in pay to teachers who earn master's degrees." Earning your master's can increase your starting salary by as much as 10 percent over those who only hold a bachelor's. So, if you think that teaching is the right career path for you, it makes sense to earn a graduate degree and take advantage of the opportunity to earn more money from the very start of your career.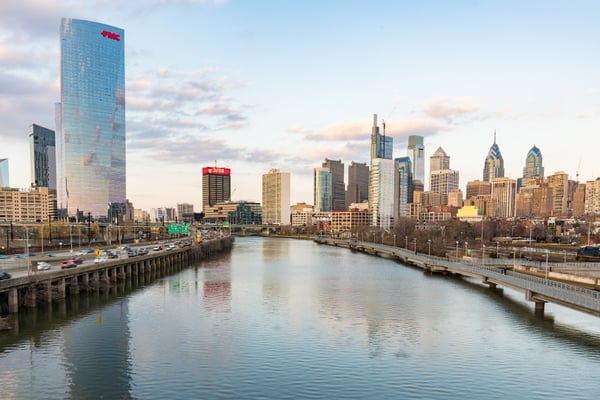 Uncovering Opportunities for Career Advancement
Schools are also in need of innovative leaders who can implement creative solutions to systemic issues. A master's degree in education provides knowledge and experience to consider moving into an administrative role, allowing you to make a broader impact on your school — or on the entire school system.
Pennsylvania currently has 4,740 professionals employed in related positions. These jobs serve as chief executive positions for schools and address issues regarding student achievement, budgeting, and resources.
Becoming a Teacher in Pennsylvania
At Neumann University, we offer graduate education degree programs for professionals that are affordable and convenient to help you achieve your career goals and make a lasting impact.
If you are ready to make yourself indispensable to employers and nurture the skills needed to be an effective educator, I encourage you to request more information or start your online application today.
Take the first step in transforming your future as an educator. Explore the graduate education programs at Neumann University today!