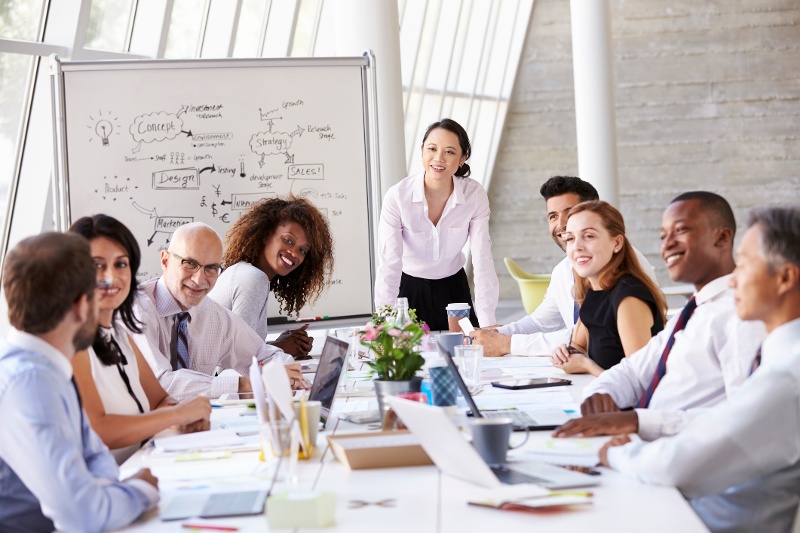 Maybe you want to advance your business career, but you aren't sure if you have the time to go back to school for a graduate degree. This concern is totally understandable, but the professionals at Neumann University are dedicated to helping you achieve your goals by giving you options for advancing your education.
That's why we offer several advanced business degrees that are able to be completed in a flexible manner.
1. M.S. in Accounting
Neumann's advanced Accounting program is a combination of in-class and online instruction that teaches students the investigative skills needed to expose white-collar crime. Students will learn how to collect and examine evidence, demonstrate knowledge of transaction reconstruction, and apply the science of forensics to financial statement analysis from working professionals. Additionally, credits earned in this program count toward the 150 hours needed to sit for your CPA exam!
Note: Want to learn more about the advantages of a specialized business degree? Read this recent blog article: 3 Advantages to Landing a Specialized Business Career.
2. M.S. in Sport Business
The M.S. in Sport Business is offered partially online and is designed to give individuals a comprehensive understanding of the sports industry. The program covers several subjects of study including business analytics, marketing and sponsorship activation, digital media and communication, event and facility management, financial management and legal issues. You will have the opportunity to focus specifically on the sports sector of business and discover where you belong when the time comes to look for a career.
Note: Want to learn more about careers in sports? Check out this blog post: 9 Careers for Professionals Working in Sport Business.
3. M.S. in Business and Organizational Leadership
This versatile program is available either online or in-class. An M.S. in Business and Organizational Leadership prepares you to lead high-performing teams, develop effective strategies, and make a positive impact on the lives of others. Through a rewarding and engaging curriculum, you emerge ready to assume greater leadership roles in the workplace and the community.
Note: For more information on this program, check out this blog article: Strategic Problem Solving and Planning with NU's M.S. in Business and Organizational Leadership!
NEUMANN UNIVERSITY IS DEDICATED TO PREPARING YOU AS A LEADER IN BUSINESS.
At Neumann University, we strive to invest in you and in your future career. In each of our specialized business degrees, professors who have real world experience and a breadth of professional knowledge are eager to help you succeed through our small class size and personalized attention.
We invite you to request more information today and learn how these types of business degrees can jumpstart your professional success.
Explore our digital resource, Types of Graduate Business Degrees — Which One is Right for You?