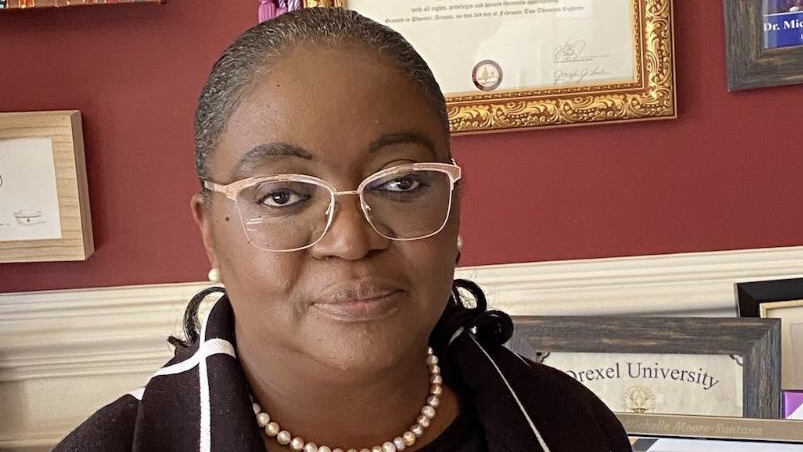 The Neumann University Council on Diversity, Equity, and Inclusion (DEI) recently launched an online library containing links to videos, feature films, articles, and books. The resources cover a wide variety of topics that encourage conversations and further research. The library is updated every eight weeks.
Dr. Michelle Santana, DEI coordinator, sees this online library as an excellent tool for people who are unsure on how to approach DEI issues. Some of the library resources are a glossary of terms, a micro-aggression video, and a preferred pronoun video.
"I want people to be able to learn the views of other people. It's a really great resource for people who want to educate themselves or their students," Santana said.
Santana especially recommends the TEDx Talk video titled "White Men, Time to Discover Your Cultural Blind Spots." The presenter, Michael Welp, speaks to his own experience of becoming conscious of his white male culture, bias, and privilege as critical tools to effective partnership across differences.
"I think that people will learn a lot from him. He is really educated about where we are in life," said Santana.
Santana was appointed coordinator of DEI last March. She is also an assistant professor of nursing. According to Santana, her role as coordinator is to effectively orchestrate all of the work being done through various on-campus DEI initiatives.
View the new DEI library. Questions and comments about the library, or any other DEI topics, can be sent to DEI@neumann.edu.