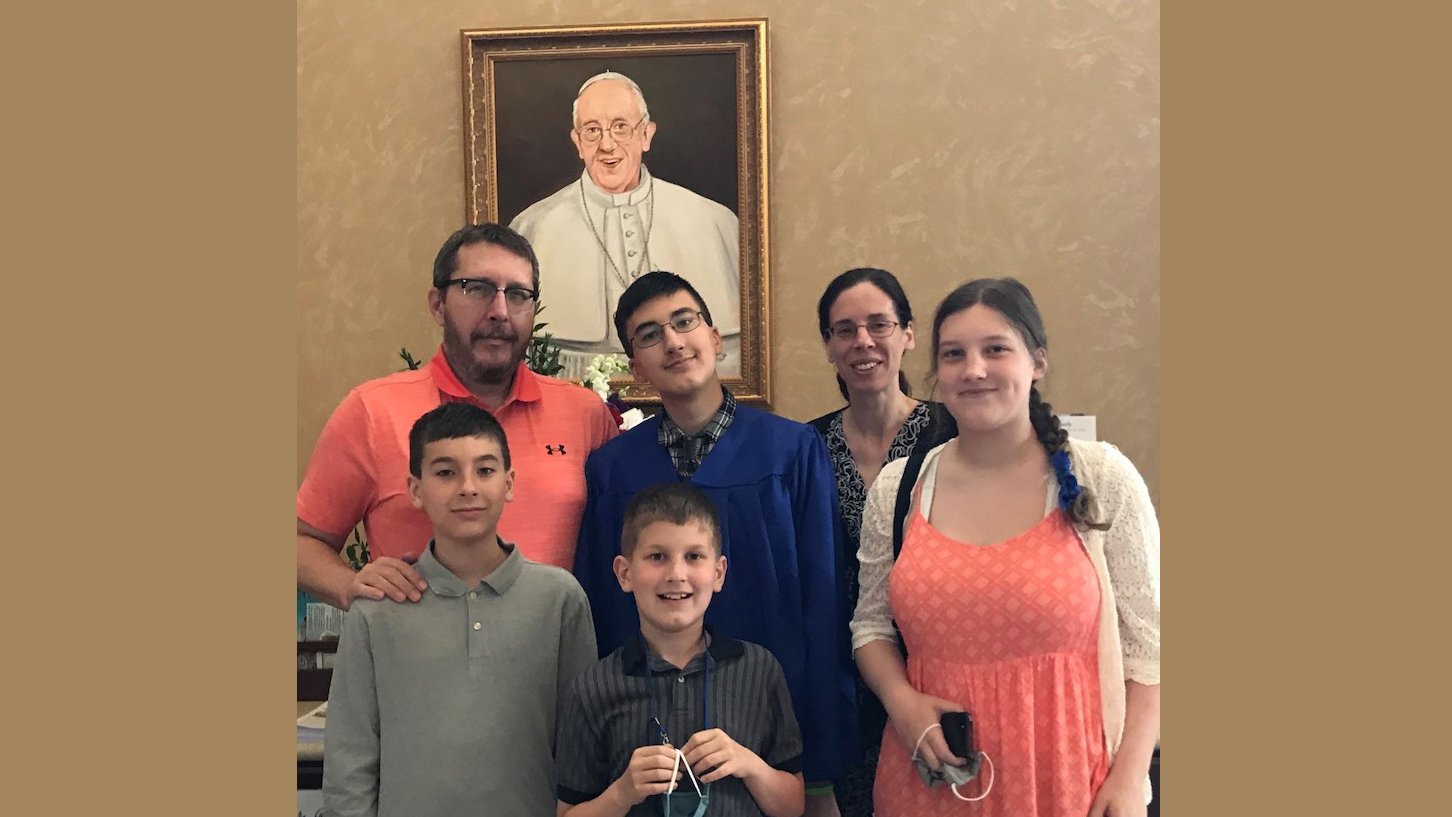 The Roman Catholic Church hosts the World Meeting of Families (WMOF) every three years, and this year's celebration is in Rome, Italy. A very familiar Neumann University face, along with her four children, will be in attendance. Dr. Mary Beth Yount, associate professor of Theological Studies, was invited to this year's conference, and she eagerly accepted the invitation.
The Yount family participated in past WMOF events, including the one held in Philadelphia in 2015. She was the director of content and programming for that conference, and her children attended various sessions during the event.
"Those of us who were involved in leadership gave a lot but also received a lot. I am not the same after being the director of content and programming for the WMOF in Philadelphia. I am permanently changed and grew in ways I could never have expected," she explained.
It transformed her heart and her relationship with God, and she found inspiration from the Holy Spirit in a unique way.
The WMOF was first held in 2012. Rome has been the host city three times, with festivities taking place in Vatican City. COVID pushed the conference, initially planned for 2021, back a year and limited the number of participants for this year to 2,000.
The theme for this year's conference is "Family Love: A Vocation and a Path to Holiness," and it concludes the Year of Amoris Laetitia Family, which is a celebration of families in honor of the fifth anniversary of Pope Francis' encyclical Amoris Laetitia (the joy of love). In this document, Pope Francis invites the Catholic Church and families, in particular, to enter more deeply into the beauty of marriage and Christ's teaching.
"When I heard that it had been moved (to 2022), I thought we might actually be able to go to this. I knew I really would love the experience of being able to participate and enjoy the fruits of being a participant and a delegate," Yount said.
According to the United States Conference of Catholic Bishops, the Rome conference is for invited guests only, including families who demonstrated ministry towards marriages and families.
As active members of the Catholic Church, Yount is a member of St. Mary Magdalene in Media, Pennsylvania. She knew several people involved with the WMOF, expressed her interest in attending, and was invited. She did not realize that she and her family were members of select delegates invited due to COVID attendance restrictions.
Yount's four children, Maire Claire (17), Sean (15), Thomas (12), and Joseph (10), are thrilled to be accompanying their mother to the WMOF. Yount's husband is not able to attend due to health issues. They are planning to see some of the sites around Rome before and after the WMOF. The Sistine Chapel, Vatican Museum, and da Vinci Museum are a few places on their itinerary.
"I explained to them how the approach is different this time from the last time they attended (WMOF). Obviously, part of it is due to COVID, but the Vatican has turned this into an opportunity for people to participate remotely, so everything that's happening with us is going to be live-streamed," she said.
Traveling to the WMOF in Rome with her children is an experience that Yount will cherish forever. She believes that this conference's opportunities will benefit her family and others.
"I think the spiritual fruits of the WMOF ripple throughout the world. The focus on the families is important to me because I am a woman with a family, and we talk about the family as the domestic church," said Yount. "The ways we uplift (families) and value them is really important."