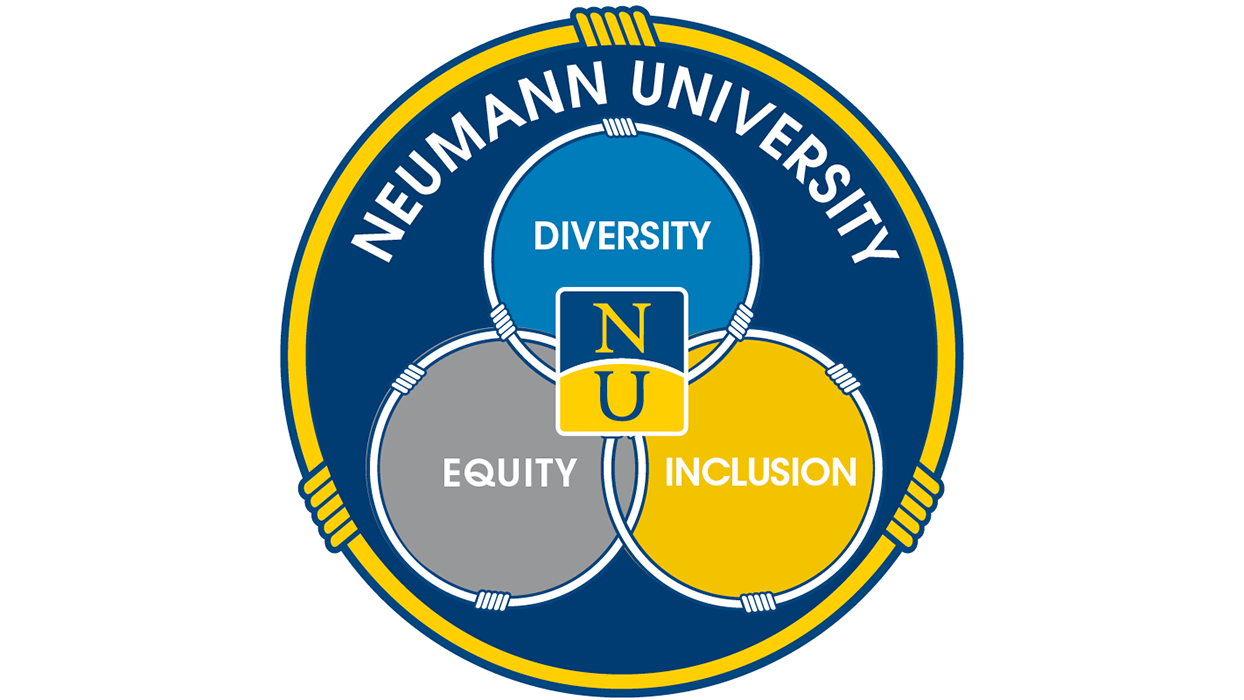 Neumann has added to its website a section devoted entirely to Diversity, Equity, and Inclusion (DEI) information and initiatives. The DEI site includes a mission statement that explains the university's commitment to DEI, a video welcome from Dr. Michelle Santana, university coordinator for DEI, and a list of members of the University Council for Diversity, Equity, and Inclusion.
The mission statement reads, in part: "Our Catholic tradition and Franciscan charism at its best seeks to be inclusive, and our mission invites us to be a community that promotes a deep sense of respect and reverence for the dignity of all persons. Our policies and practices, our curricular and co-curricular offerings, and our welcoming and caring campus environment reflect our commitment to a diverse and inclusive academic community dedicated to promoting social justice for all. This commitment to diversity and equity ensures that we can achieve excellence by promoting a culture of learning, listening, and understanding."
The DEI landing page also includes a link to university news stories that illustrate Neumann's commitment to DEI and highlight student and faculty achievement in areas related to social justice.
In addition, members of the President's Advisory Council for DEI are identified on the site. This group of alumni is charged with building capacity for professional development and career success among students of color, first-generation students, and those with challenging socio-economic backgrounds.
Links to events, resources, and instructions for reporting incidents pertaining to student care, student conduct, and sexual misconduct complete the current DEI landing page. Additional content will be available as the site evolves.